Accessories
Our selection of carefully chosen accessories will transform your kitchen and help create a beautiful and functional space that works for the whole family.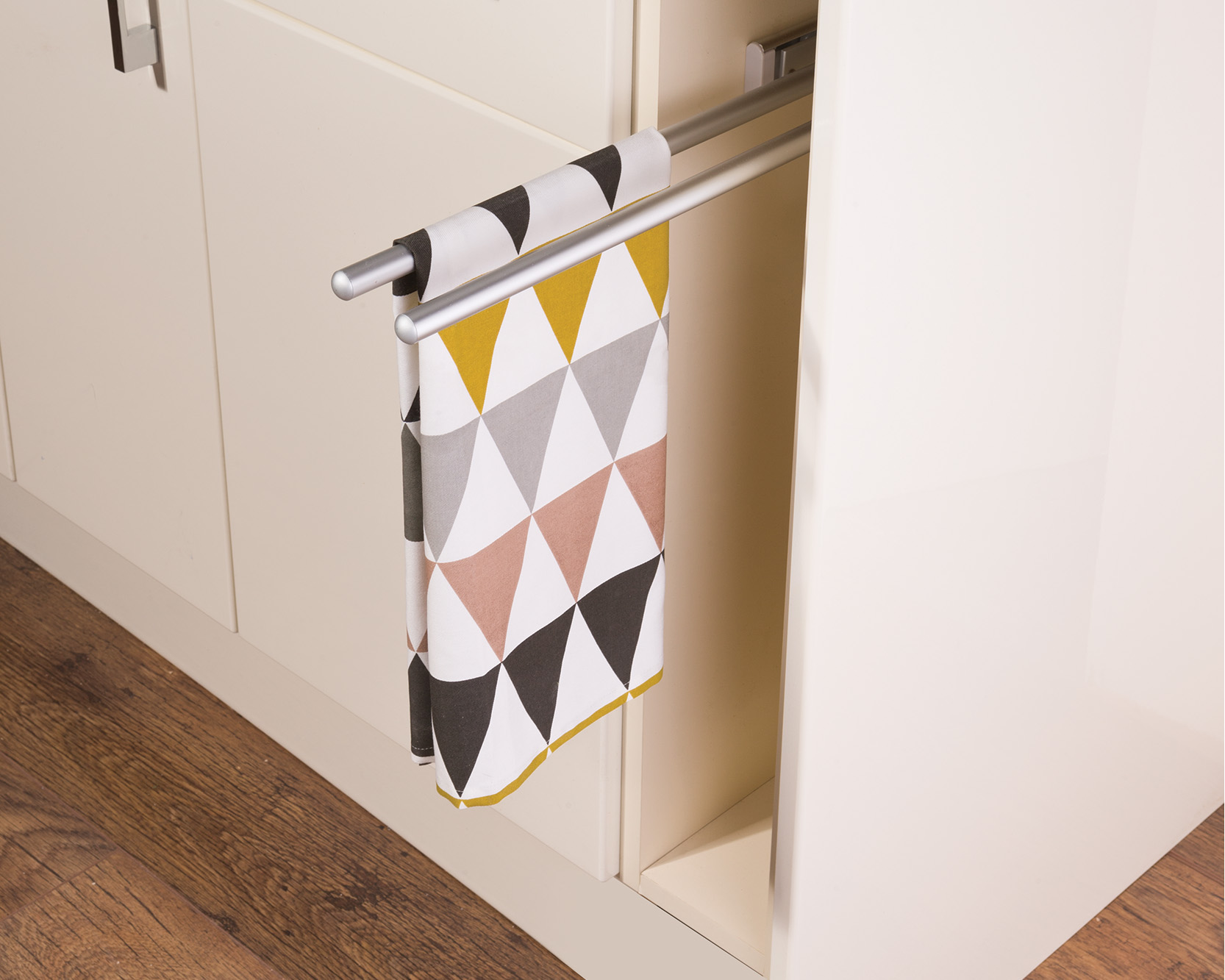 Telescopic towel rail in aluminium effect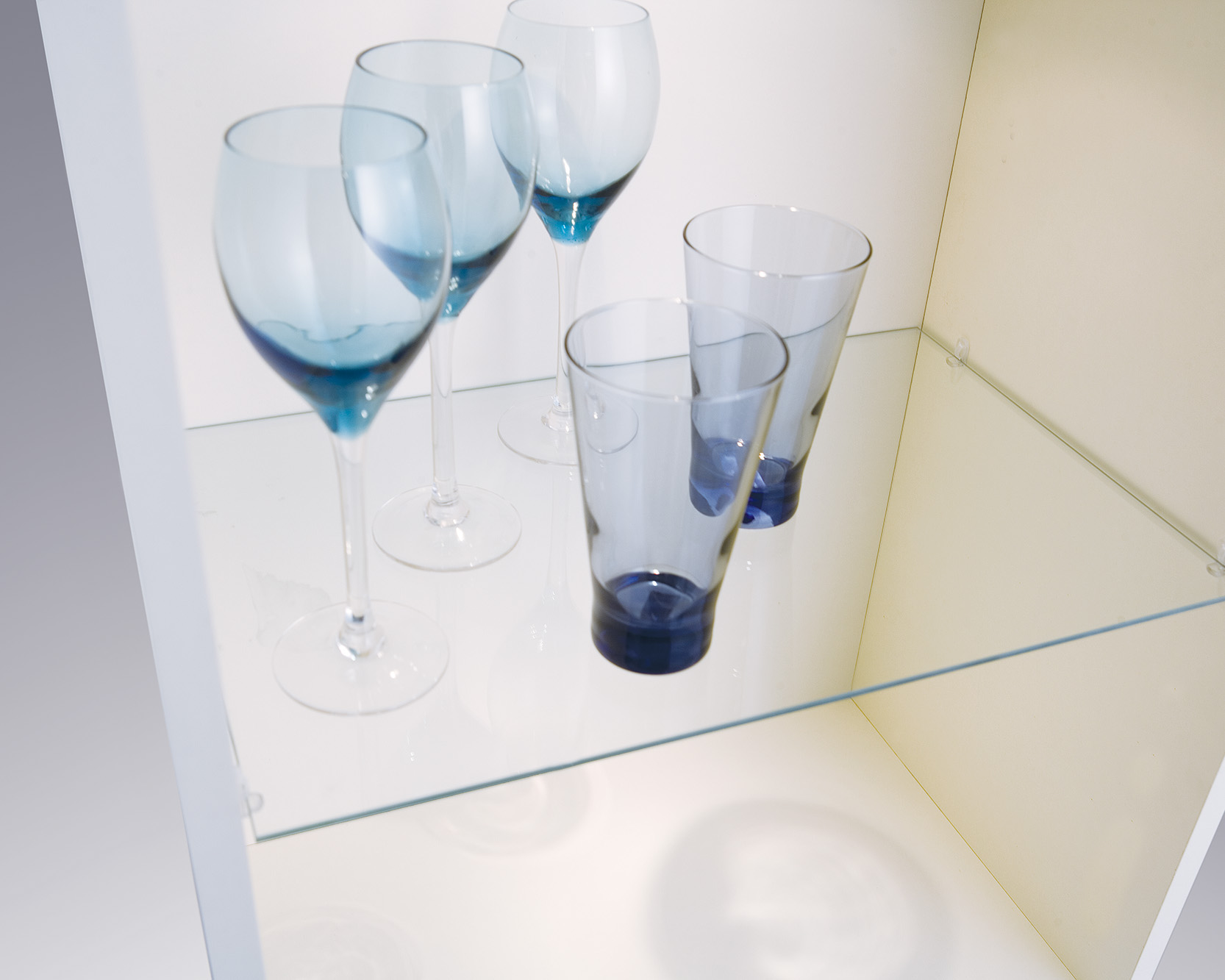 Glass Shelf – 500mm. Available in 4mm & 8mm thick glass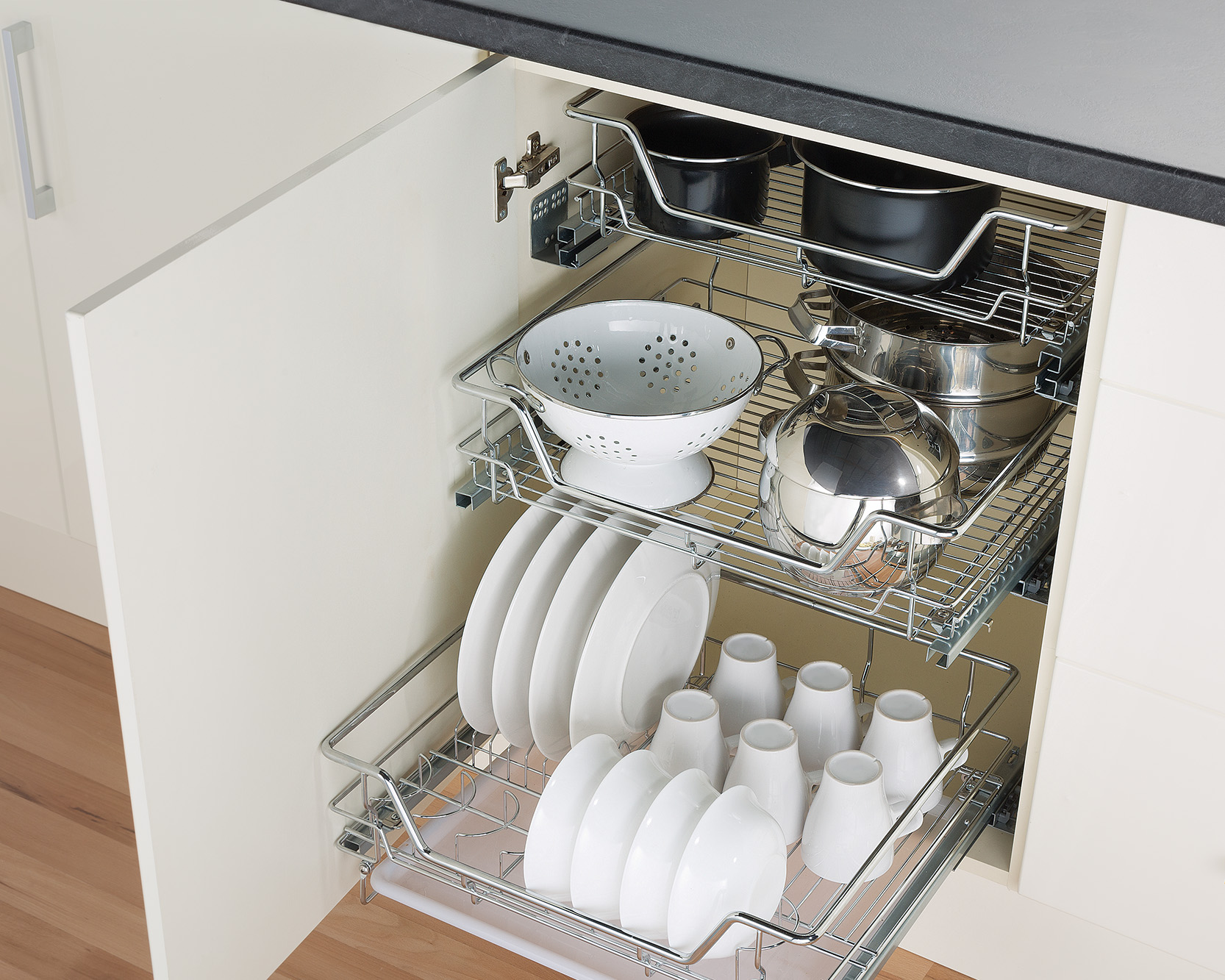 Soft close pull out baskets. Available in 500mm & 600mm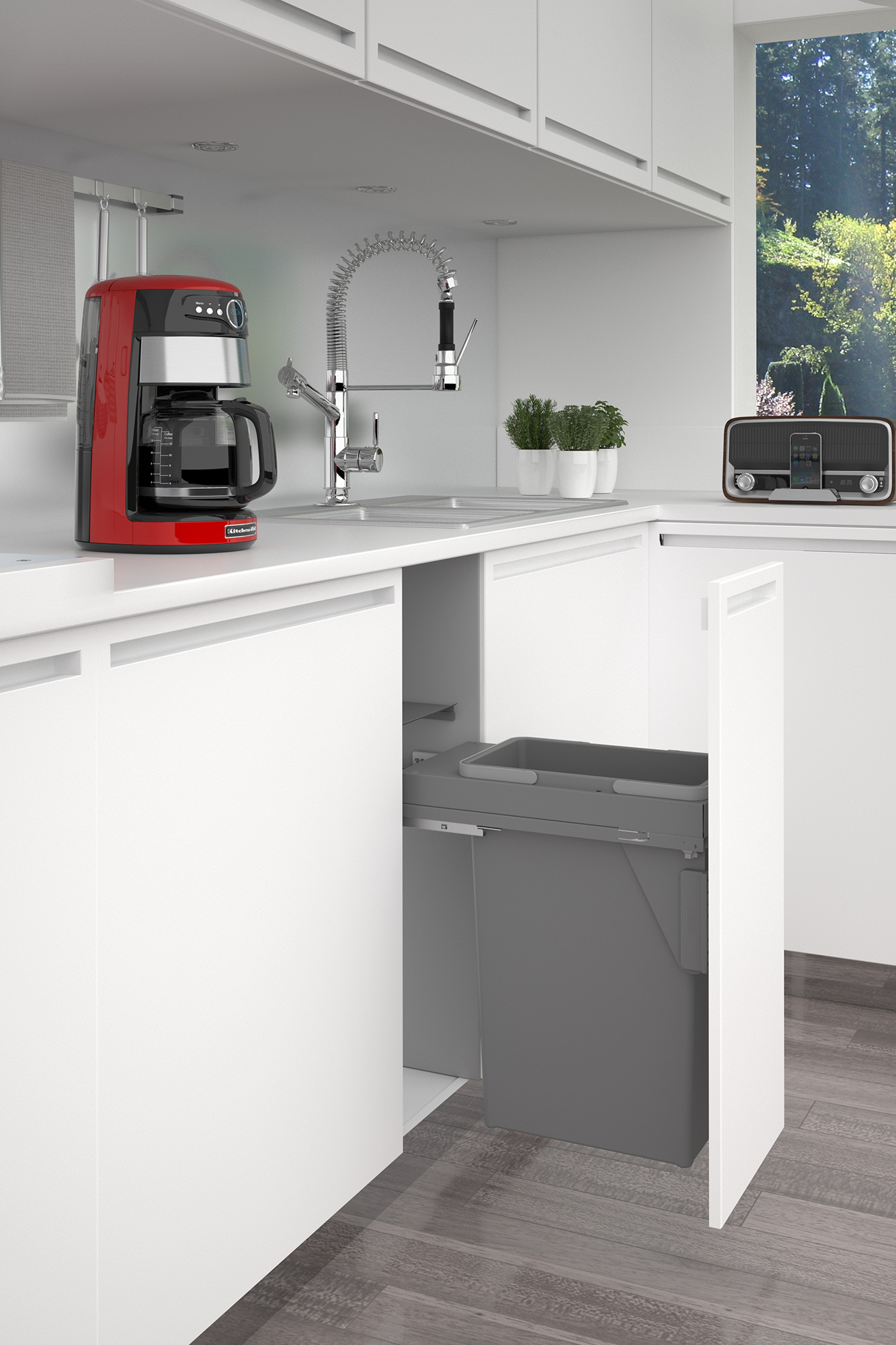 300 Eco bin (35L) 1 x 35L. Suits 300mm base unit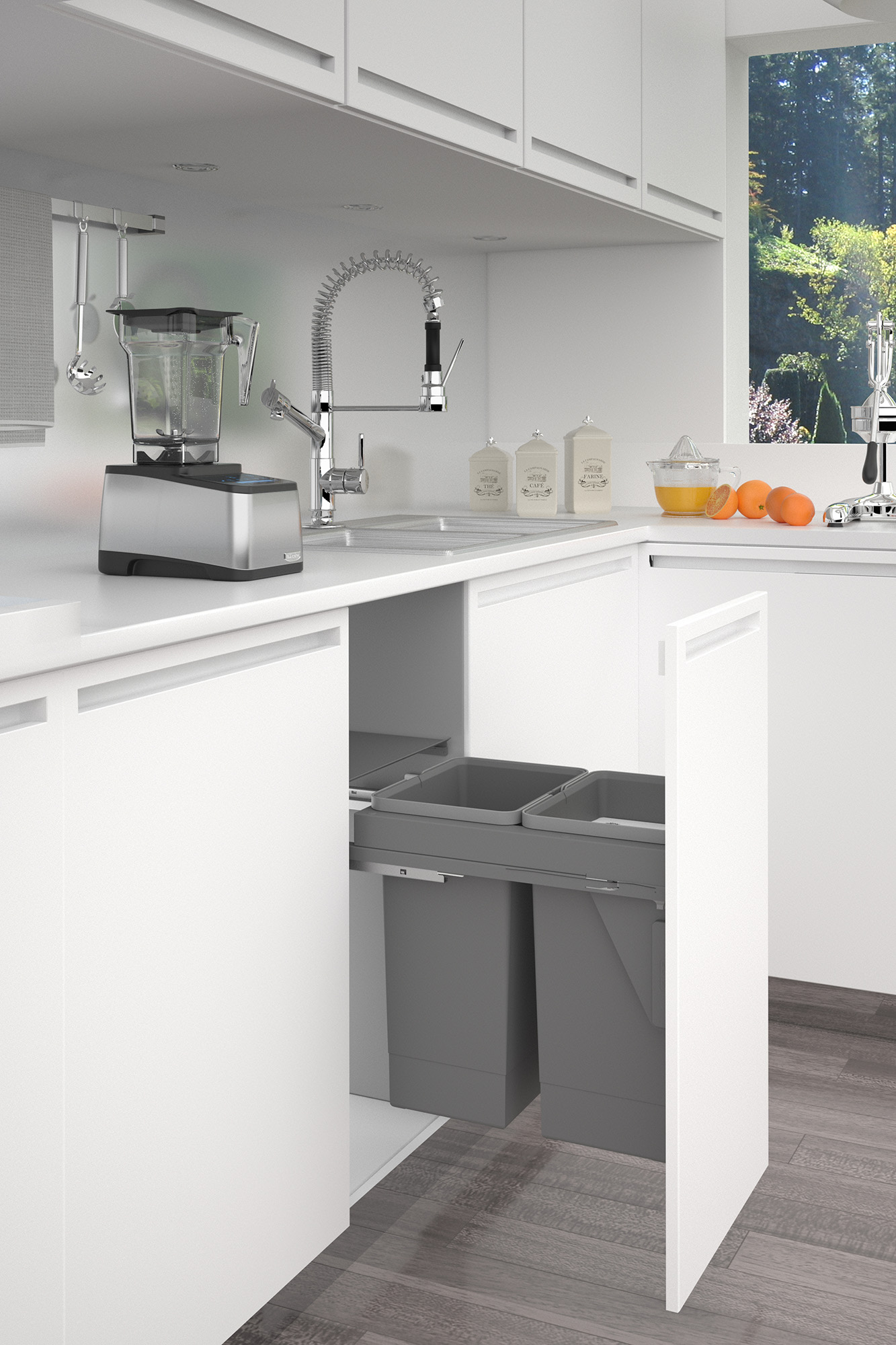 400 Eco bin (64L) 2 x 32L. Suits 400mm base unit
450 Eco bin (70L) 2 x 35L. Suits 450mm base unit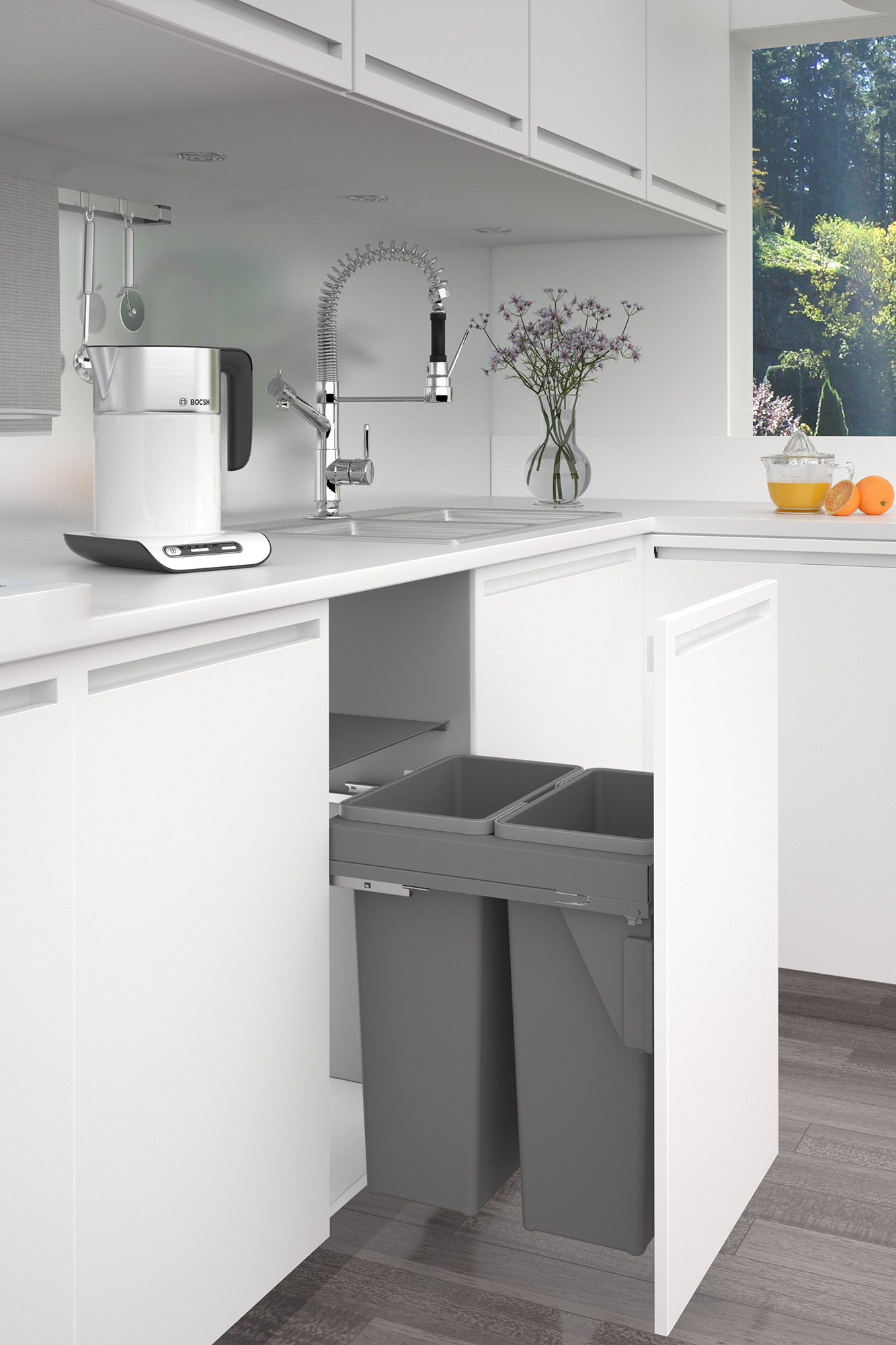 500 Eco bin (70L) 2 x 35L. Suits 500mm base unit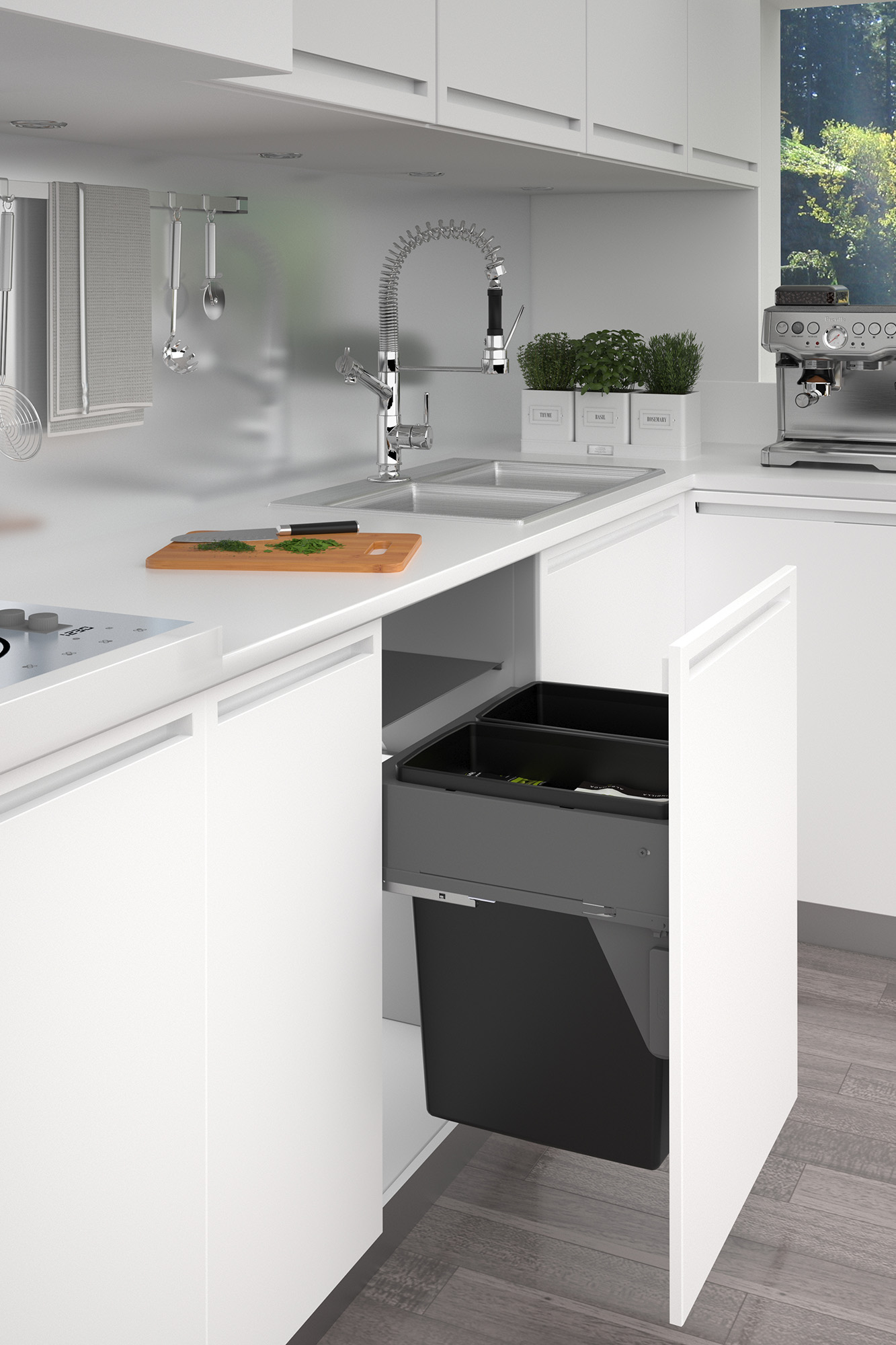 600 Eco bin (80L) 2 x 40L. Suits 600mm base unit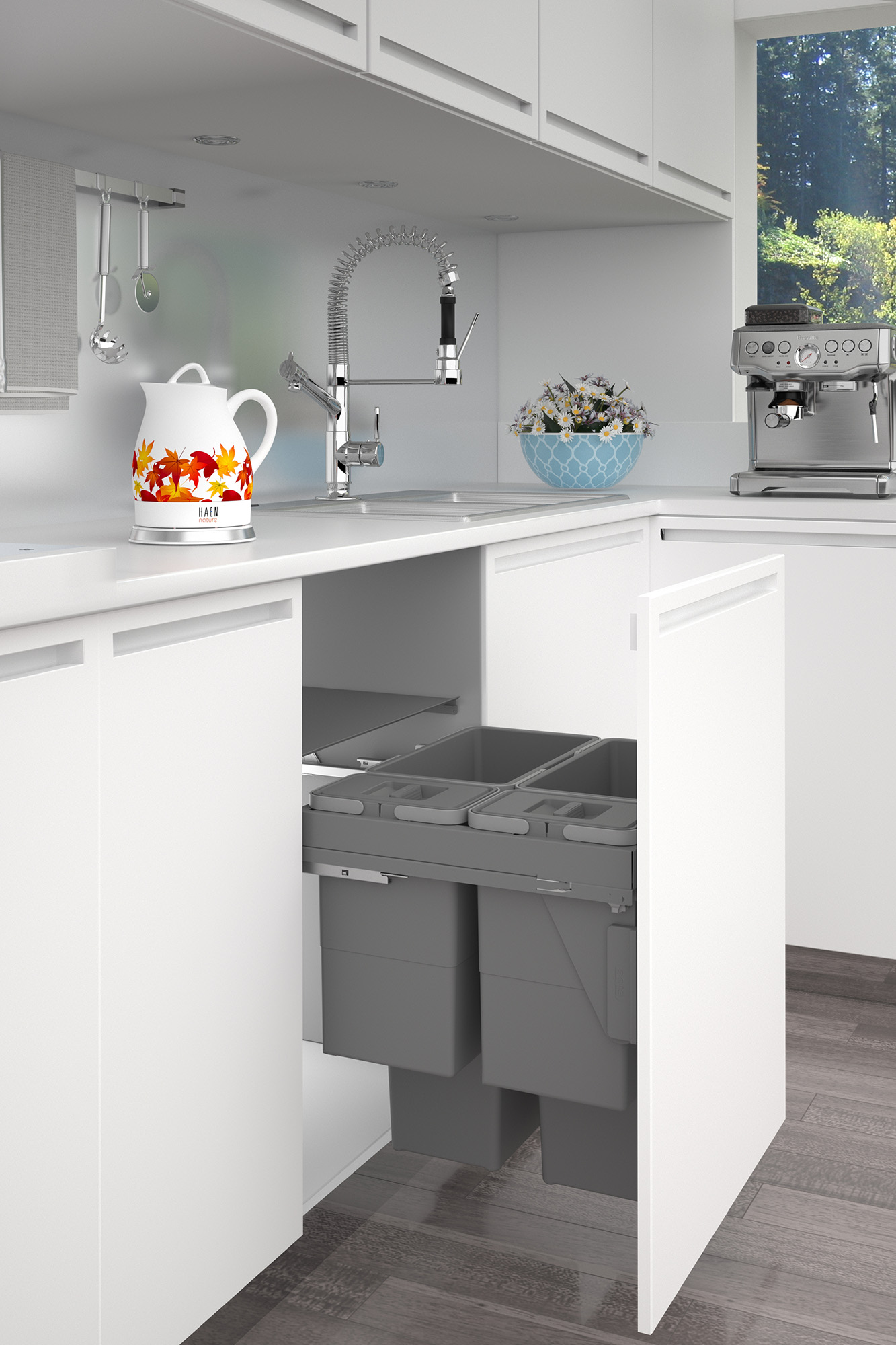 600 Eco bin (86L) 2 x 35L, 2 x 8L. Suits 600mm base unit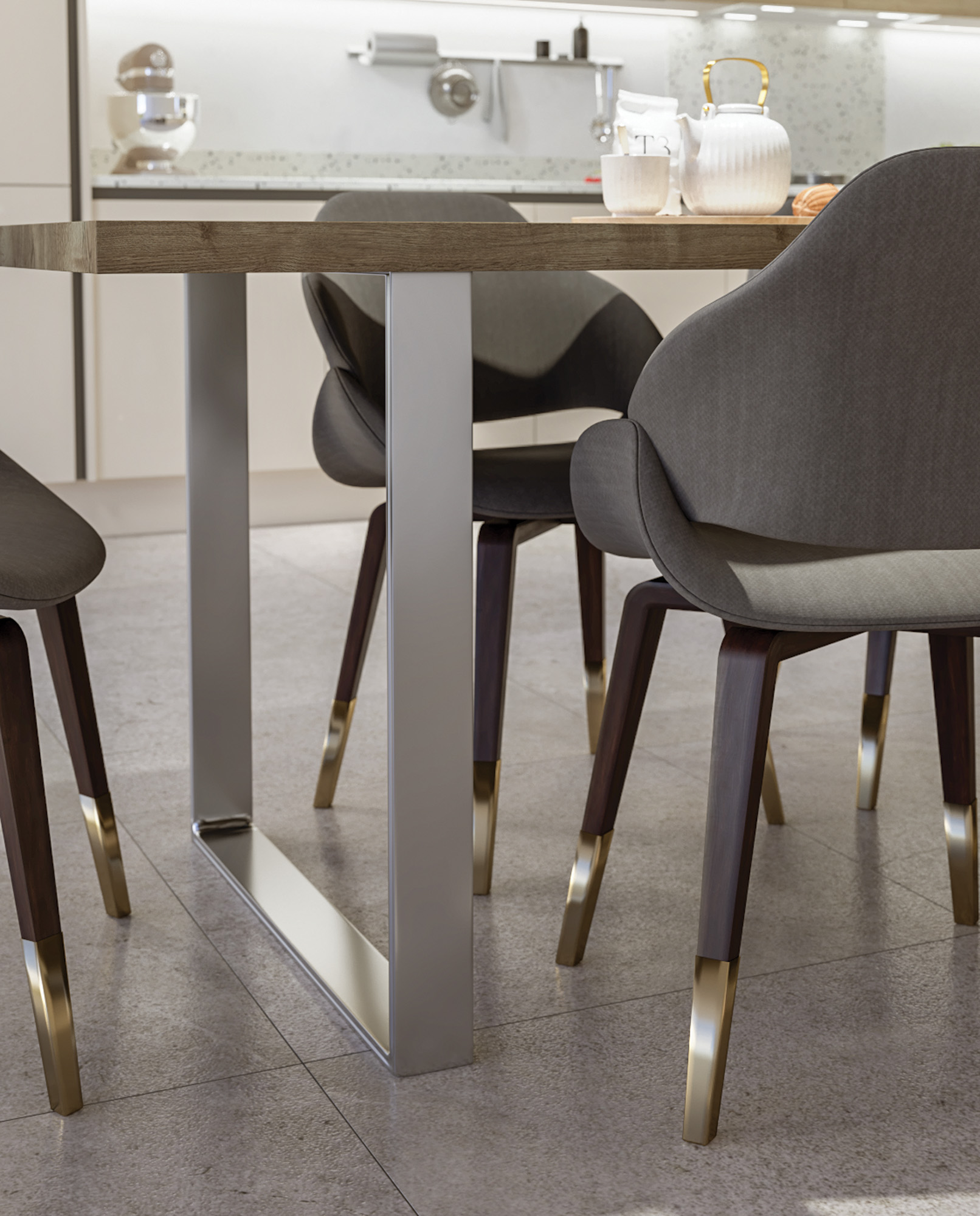 Industrial Breakfast Bar Support:
Available in two heights, 870mm for breakfast bars and 720mm for dining height, this robust and stylish leg will offer a lasting design feature for a dining kitchen.
Both are 700mm wide, fabricated from 25mm x 75mm box steel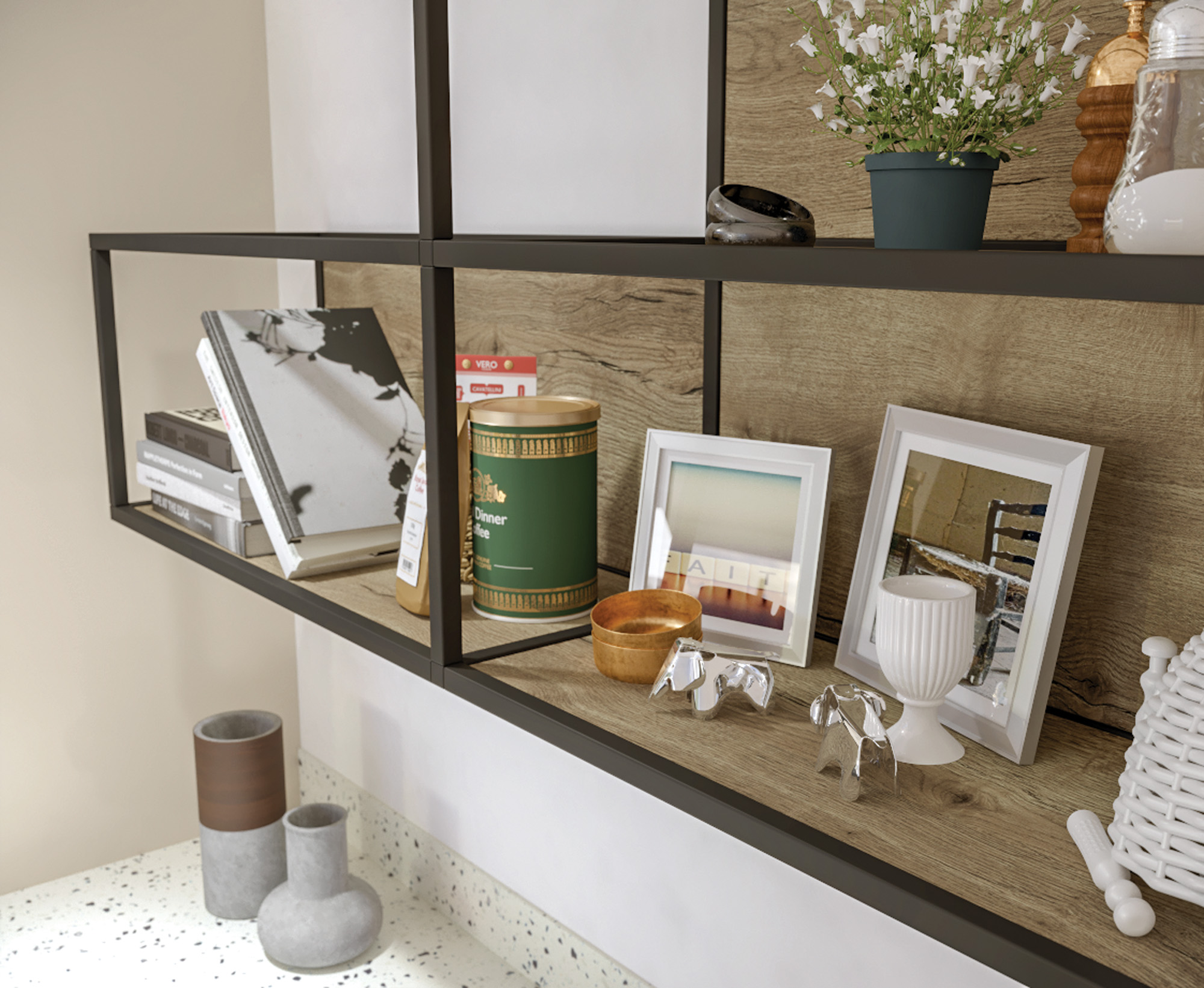 Box Shelves:
Available in 600mm & 900mm widths and can be joined to create interesting designs and storage solutions – use panels in matching or contrasting door colours to create the shelf bases. Available in Black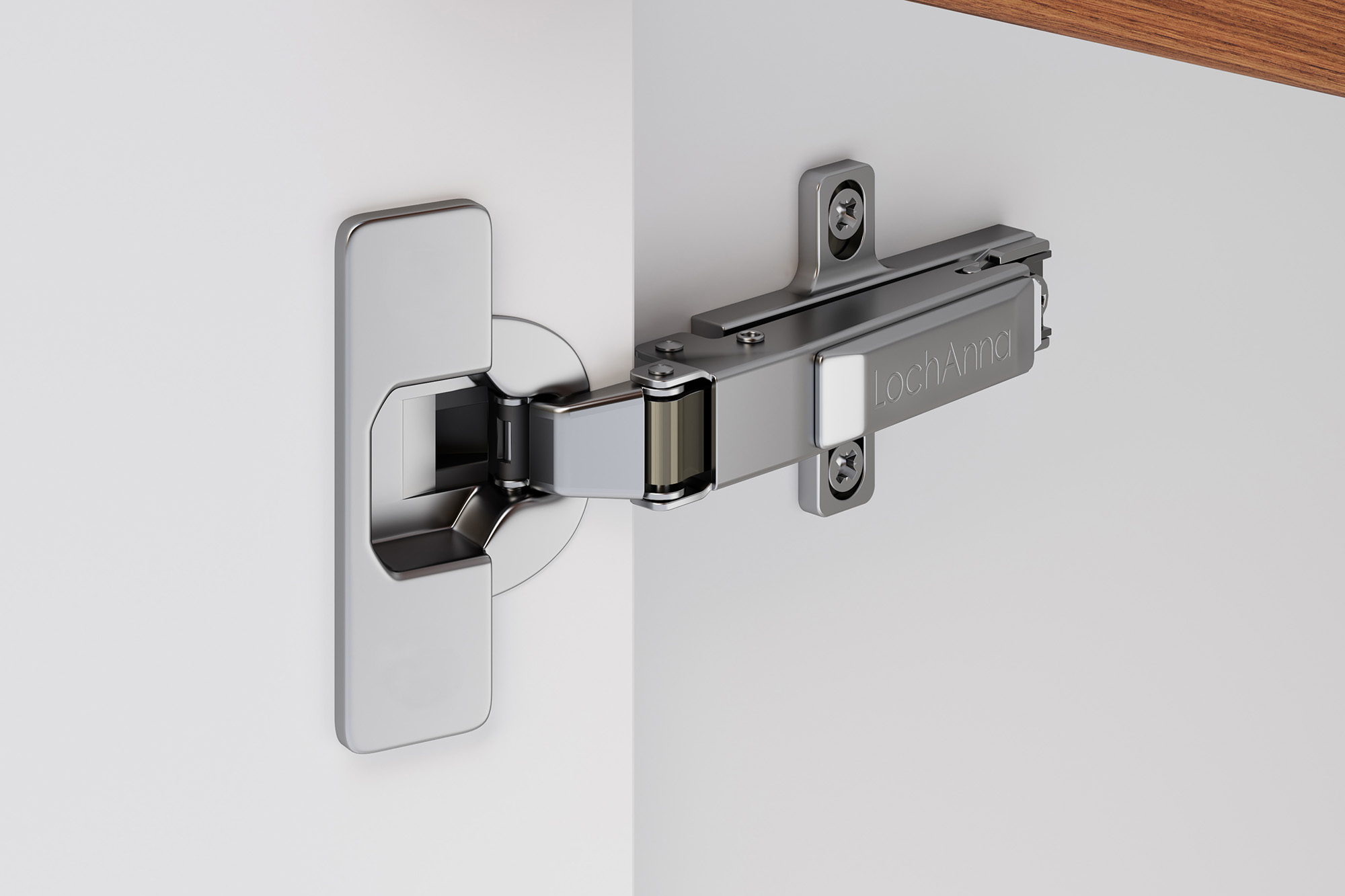 Soft close Salice nickel hinge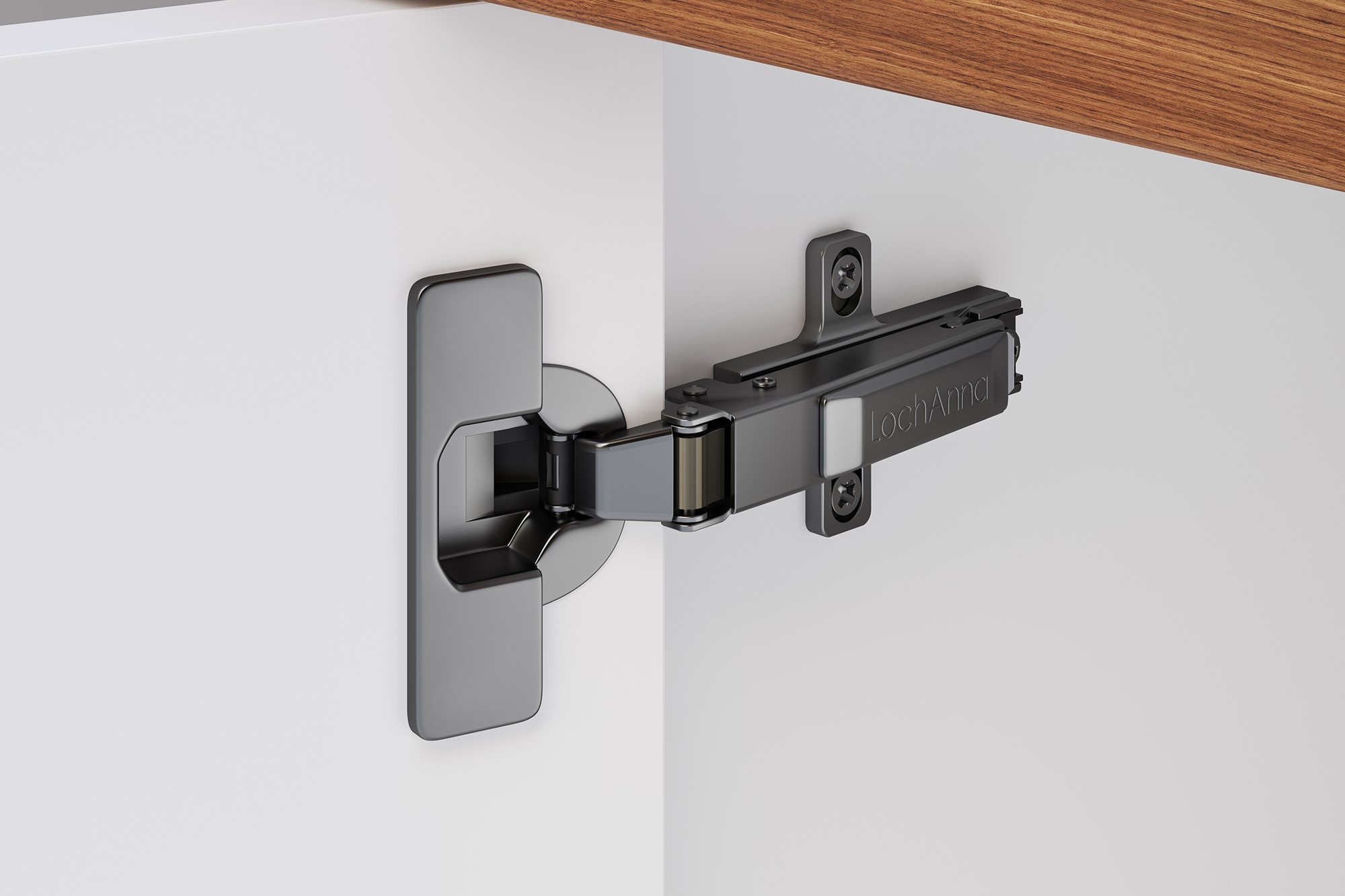 Soft close Salice titanium hinge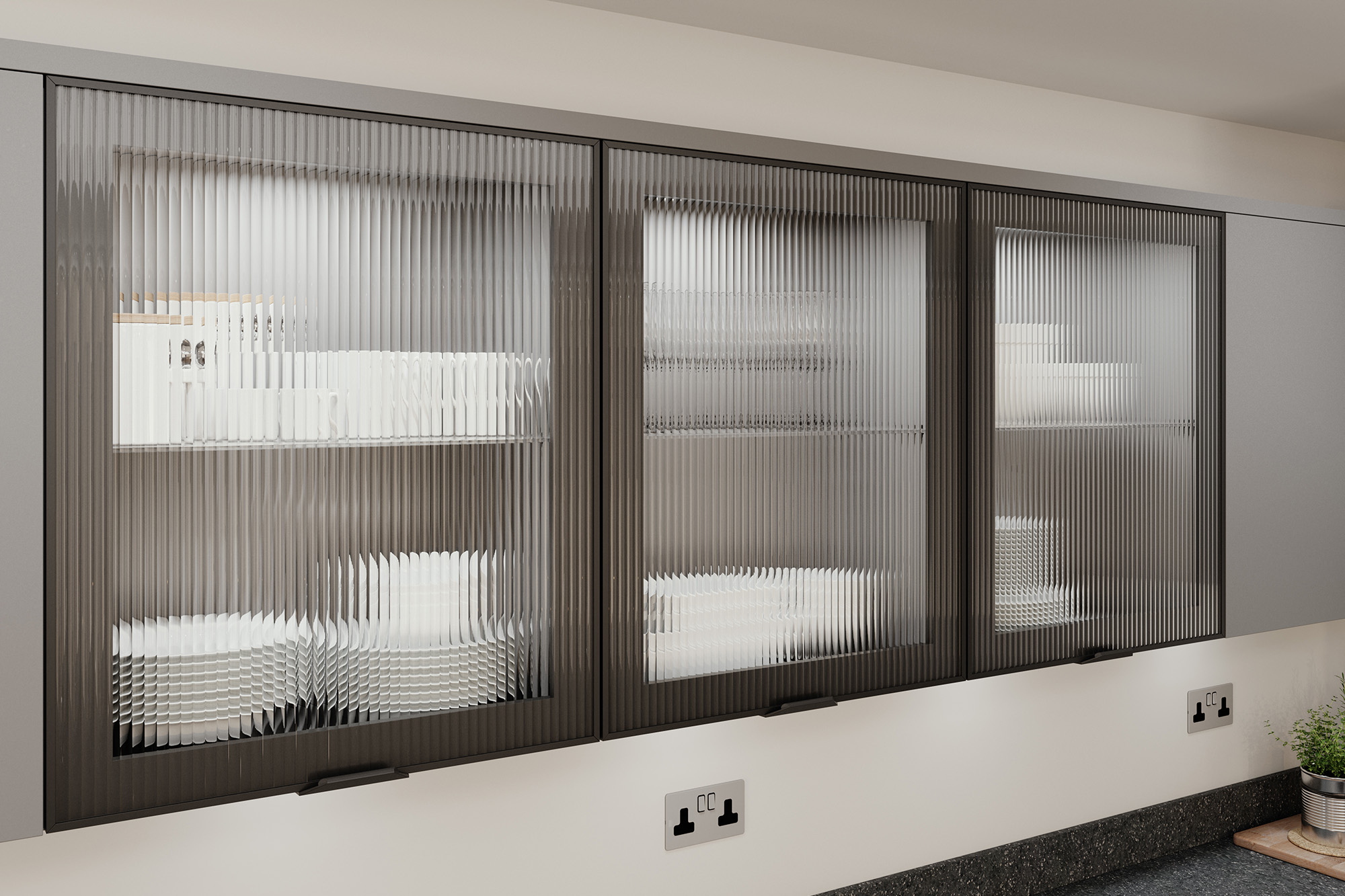 Modern glass doors:
Beautiful reeded or smoked glass doors add a contemporary look to the kitchen.
Available in 500mm & 600mm widths. (Glass shelves must be purchased separately.)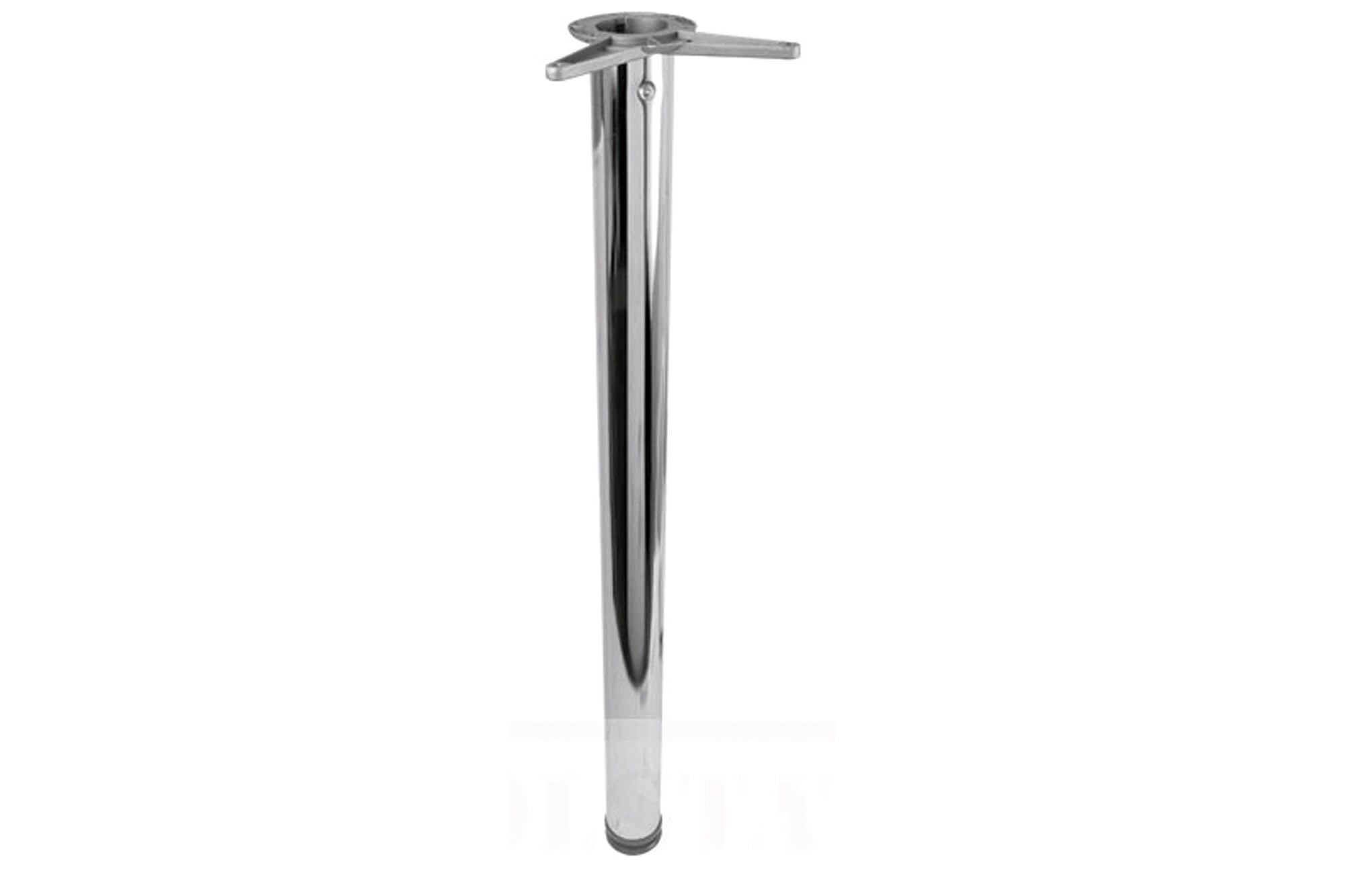 Breakfast bar leg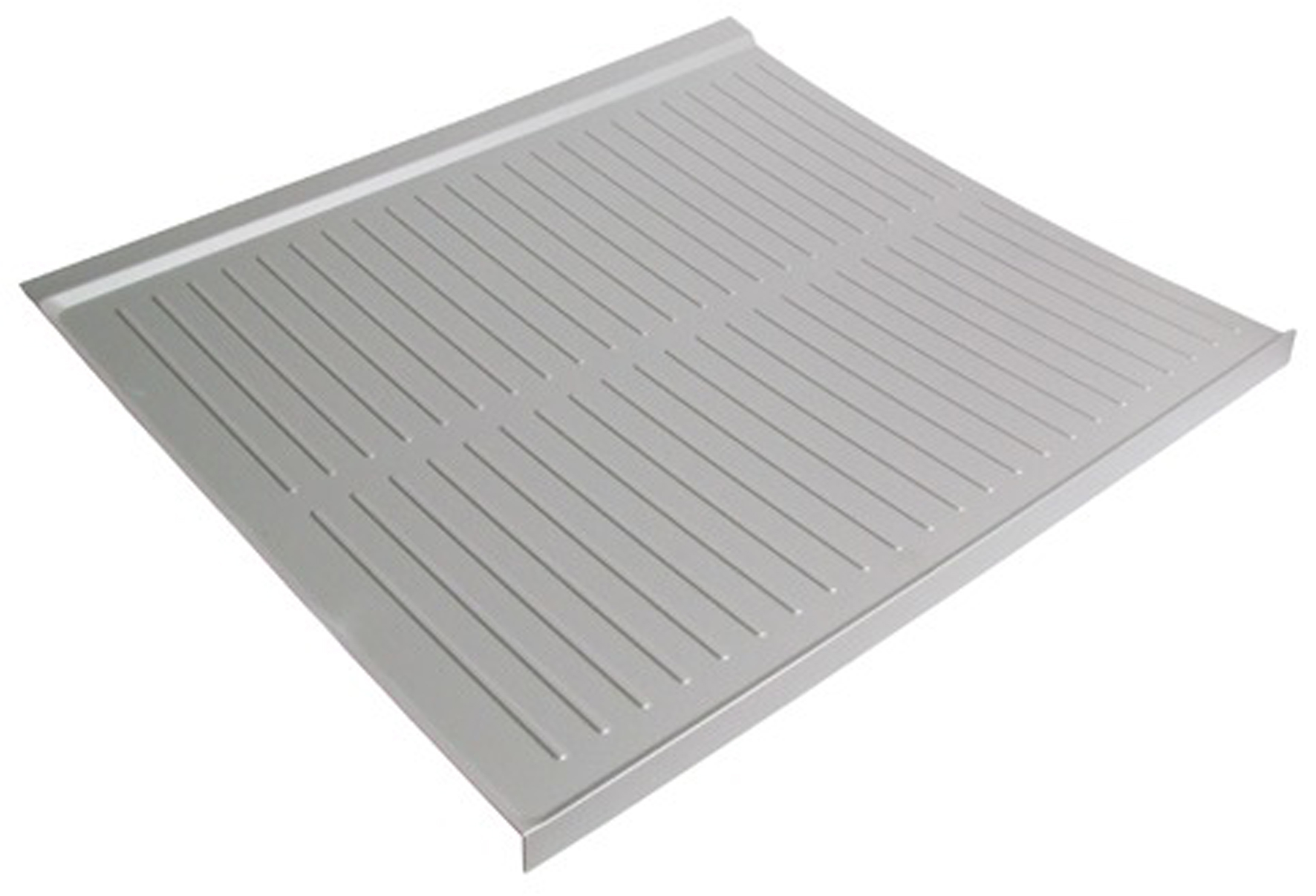 Sink base liner, available to suit cabinets 500 -1000mm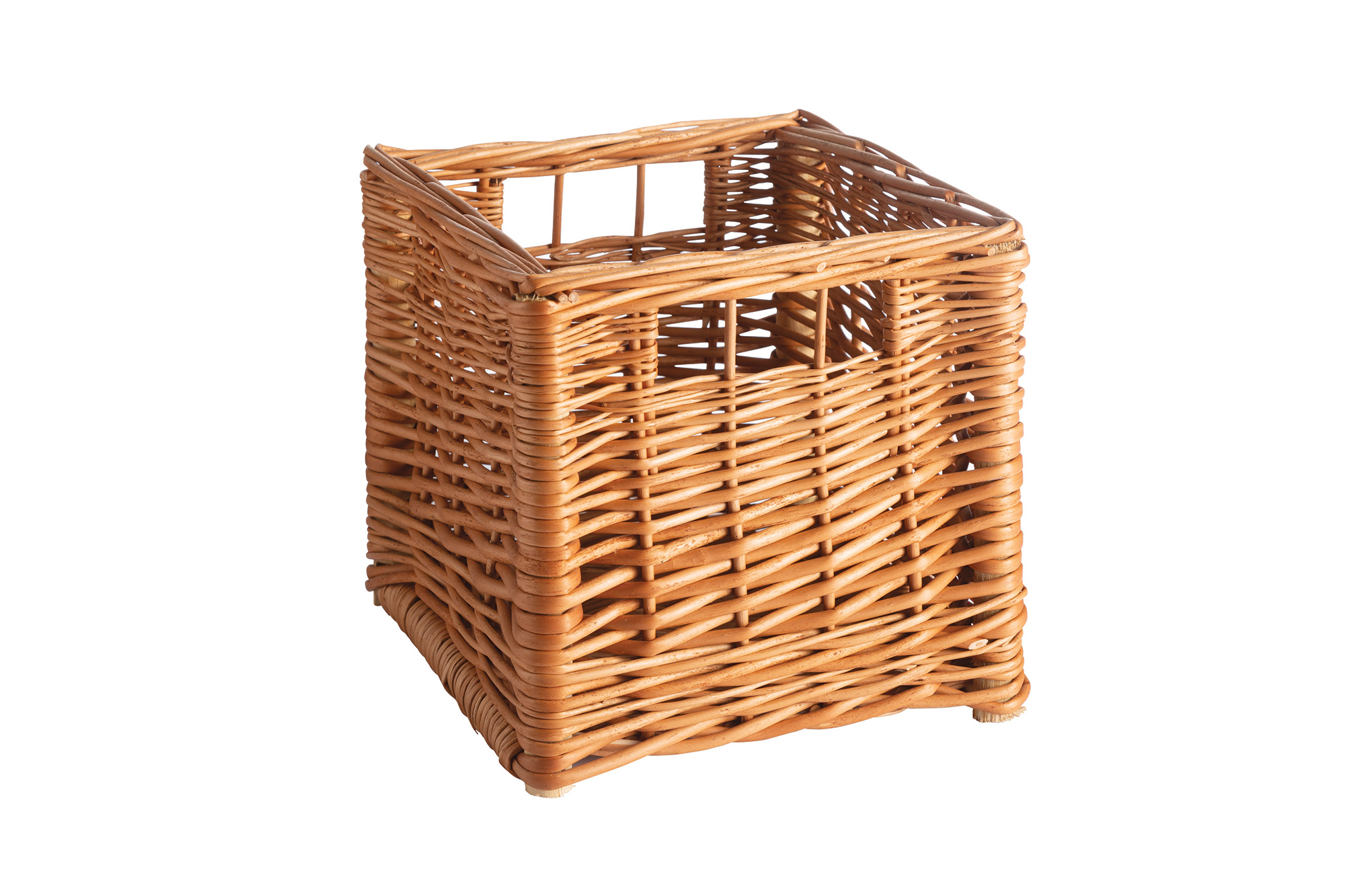 Wicker Basket: Available as an optional extra, these hard-wearing baskets can be fitted into any of our cabinets, but look especially good in the top central section of our Butler's Pantry. Measurements (mm) 195H x 220W x 220D