Lighting
One of the first things you'll need to consider when planning your new kitchen is the lighting, as wiring needs to be installed at the start of the project, before plastering, decorating and the fitting itself. It's an integral part of any scheme and this is your perfect opportunity to create the right ambience.
Most lights are dimmable and available in either natural or warm white to suit the kitchen style and tone.
Your designer will guide you on the extensive range available.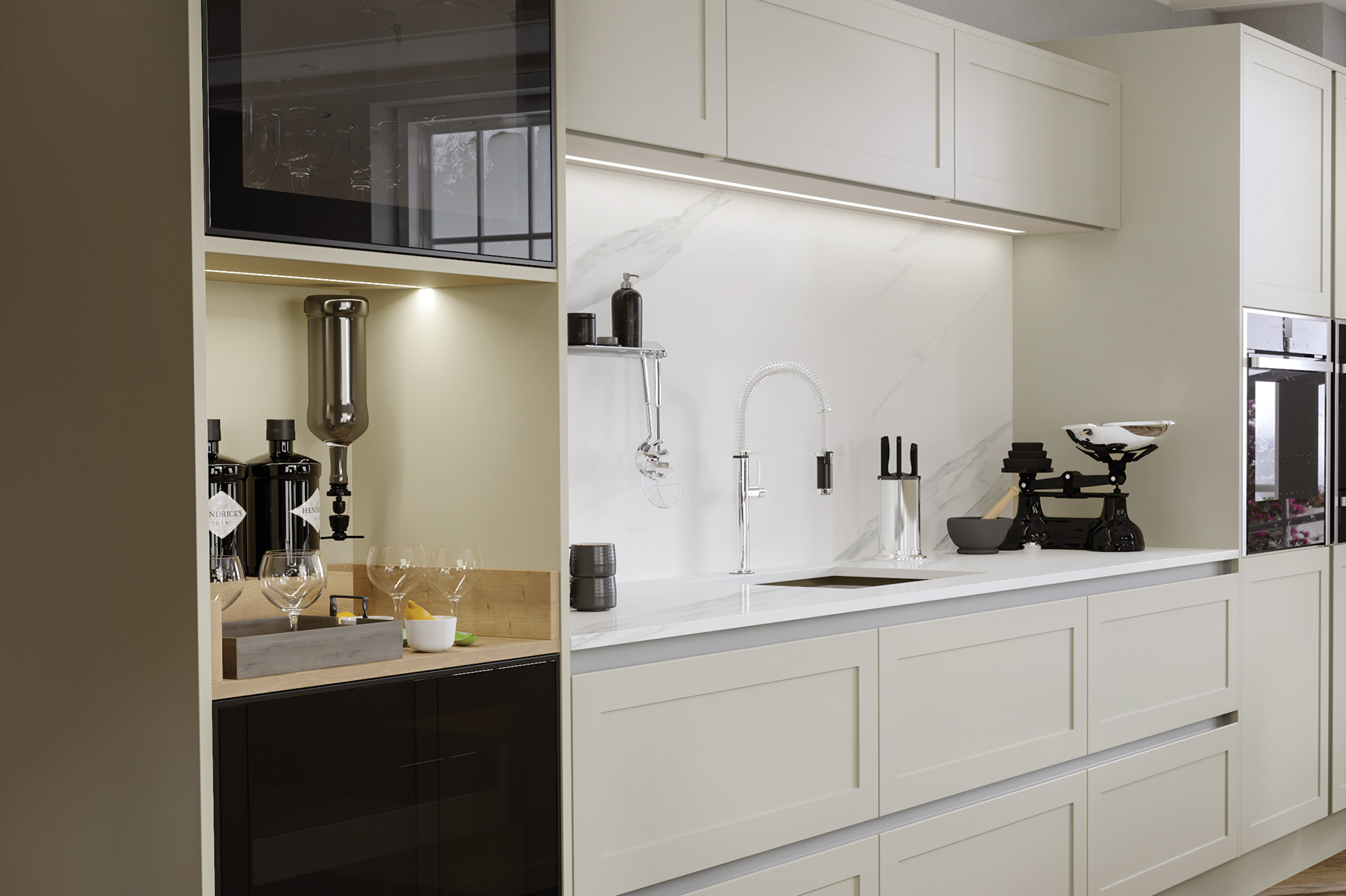 LED Tape Lighting
Our tape lighting and profiles create a contemporary long ribbon of lighting under and over cabinets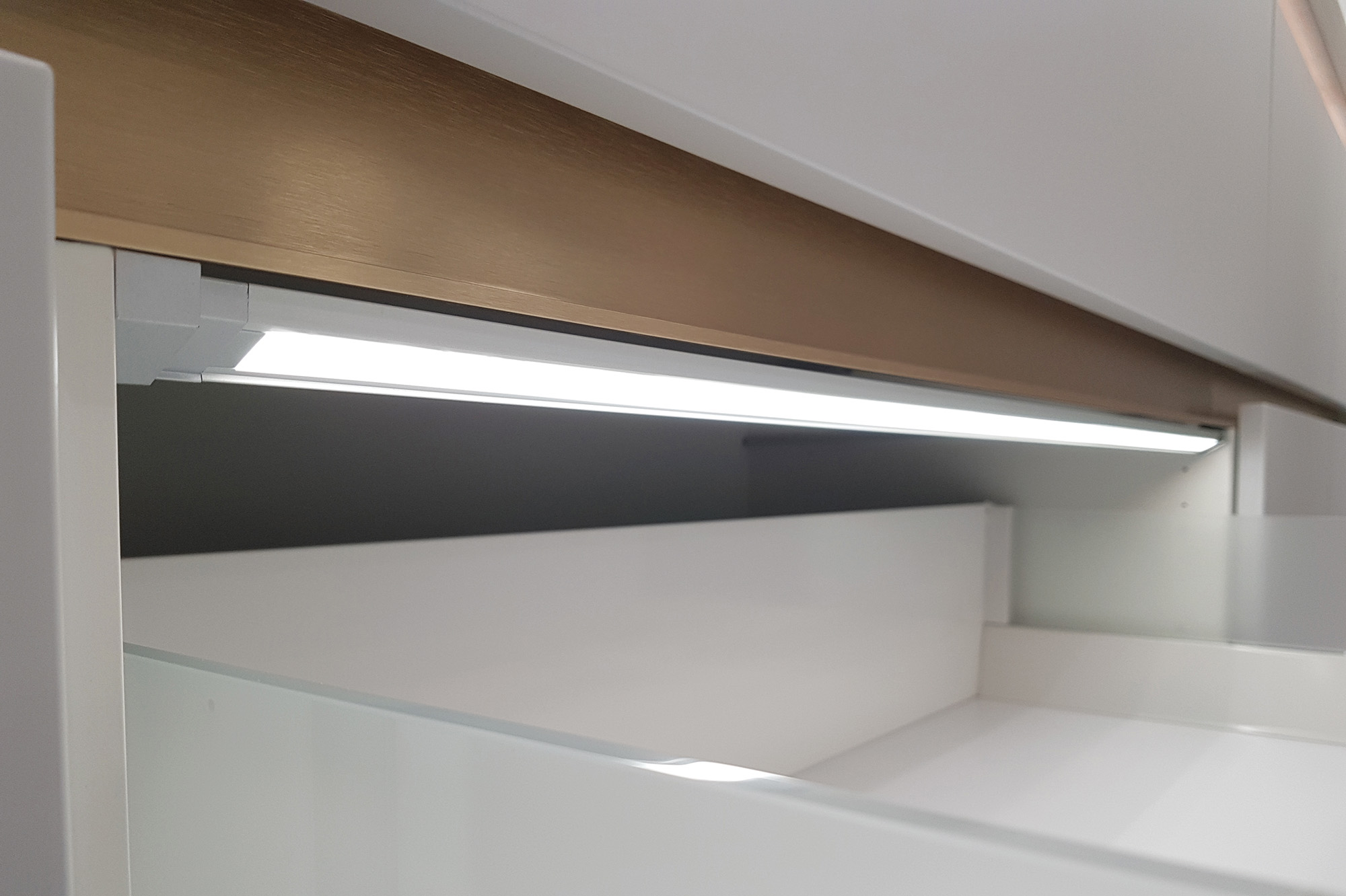 LED Drawer Lighting
The ideal solution to illuminate pan drawers, our drawer light works on a sensor when the drawer is opened and is angled to optimise the illumination of the inside of the drawer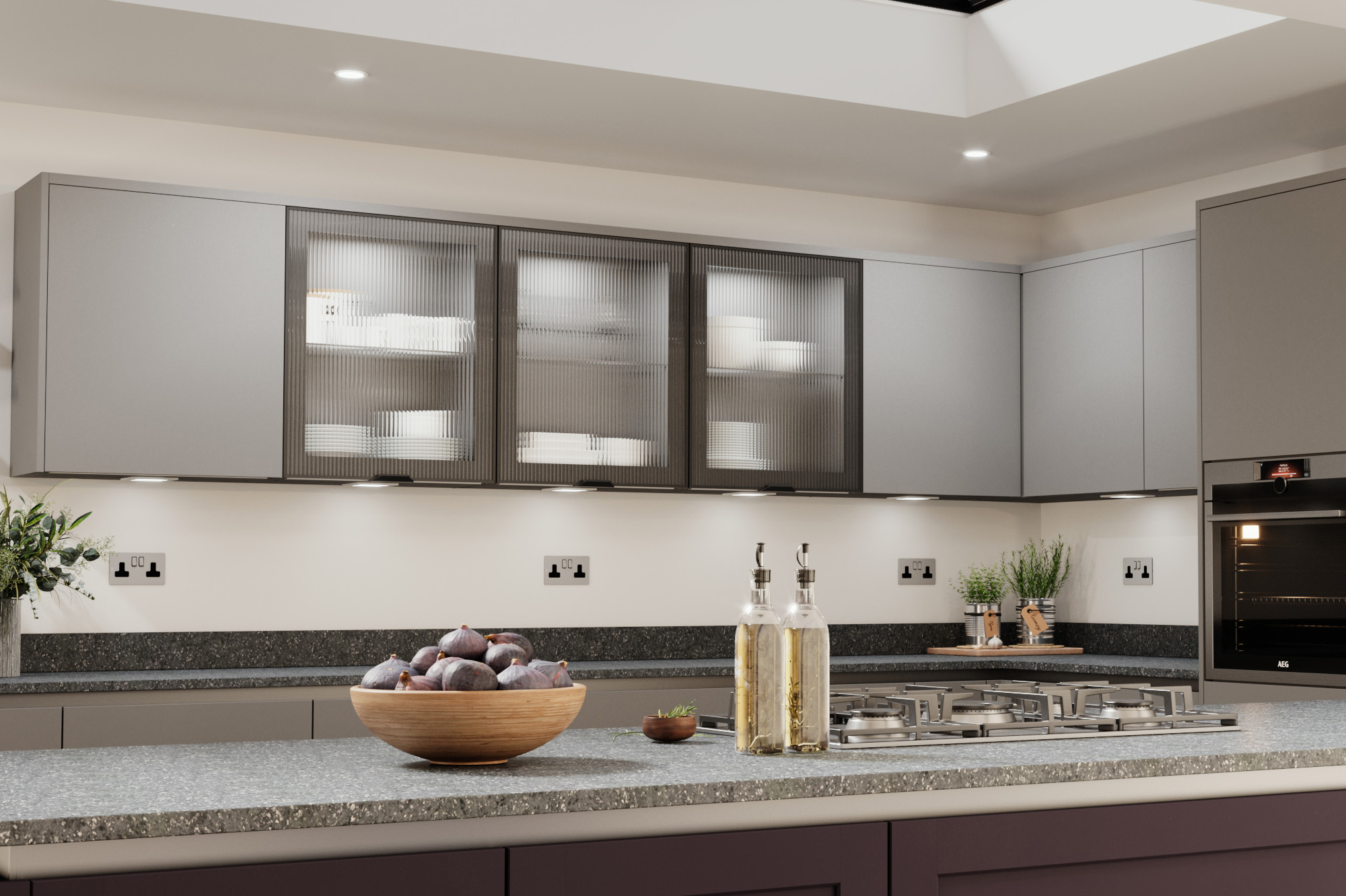 LED Under Cabinet Light
Our under cabinet lights are ideal for creating task
lighting for everyday jobs such as food preparation.
Available in natural or warm white, our cabinet lights
are all dimmable and can be controlled with sensors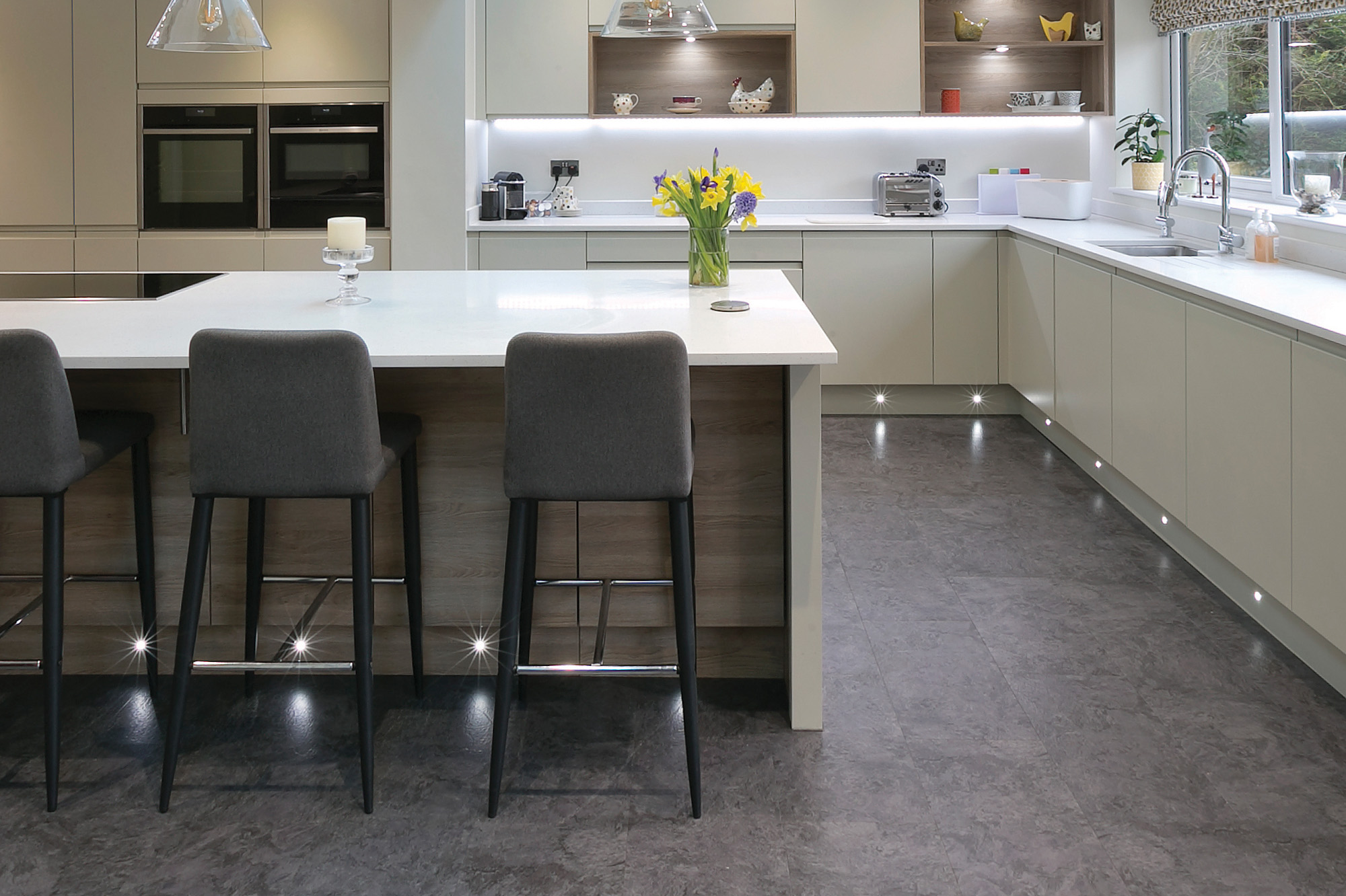 LED Plinth Light
Plinth lights can be used to make a feature of your lighting. Leave plinth lights on when task lighting is switched off to create a relaxing ambience in
the kitchen
Selecting the Correct LED Colour
Using the correct lighting colour temperature for your kitchen is important but can sometimes come down to personal preference.
Warm white (3000K) lighting is mostly used in traditional kitchens whereas natural white (4000K) lighting is more suitable for modern and contemporary kitchens.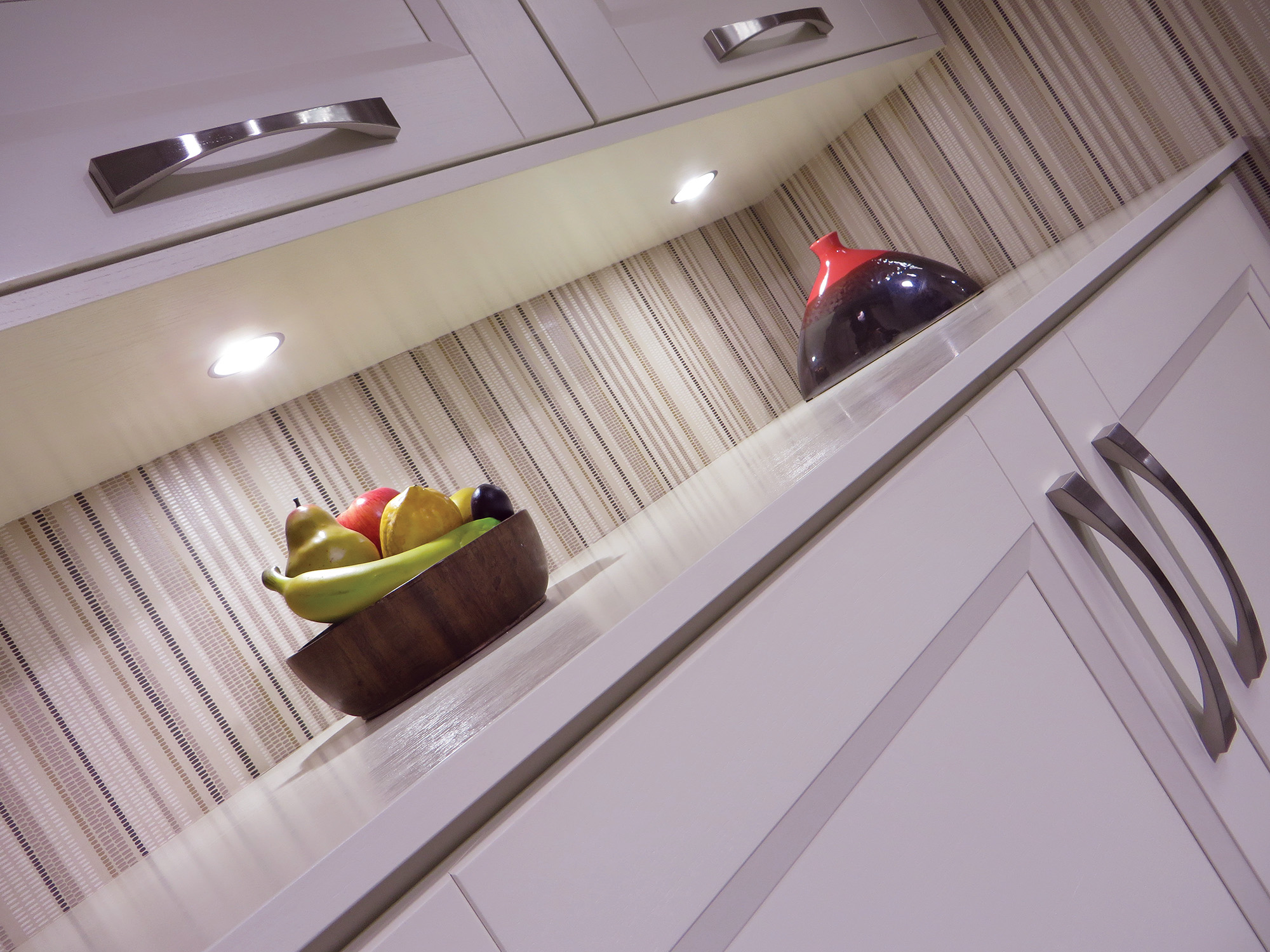 Warm white (w/w)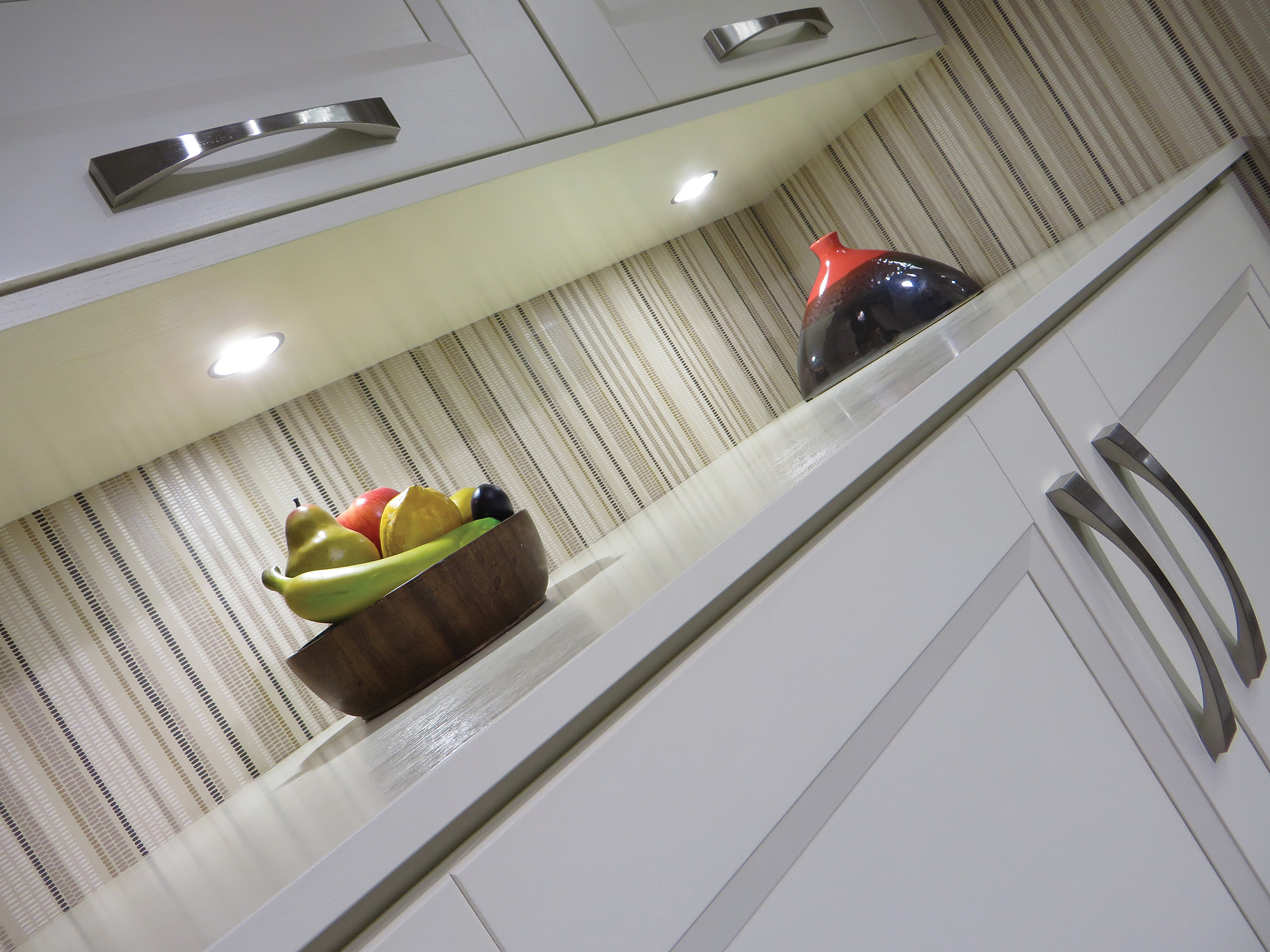 Natural white (n/w)