Crafted, Robust Cabinets.
The installer's choice, cabinets are engineered using only the finest materials.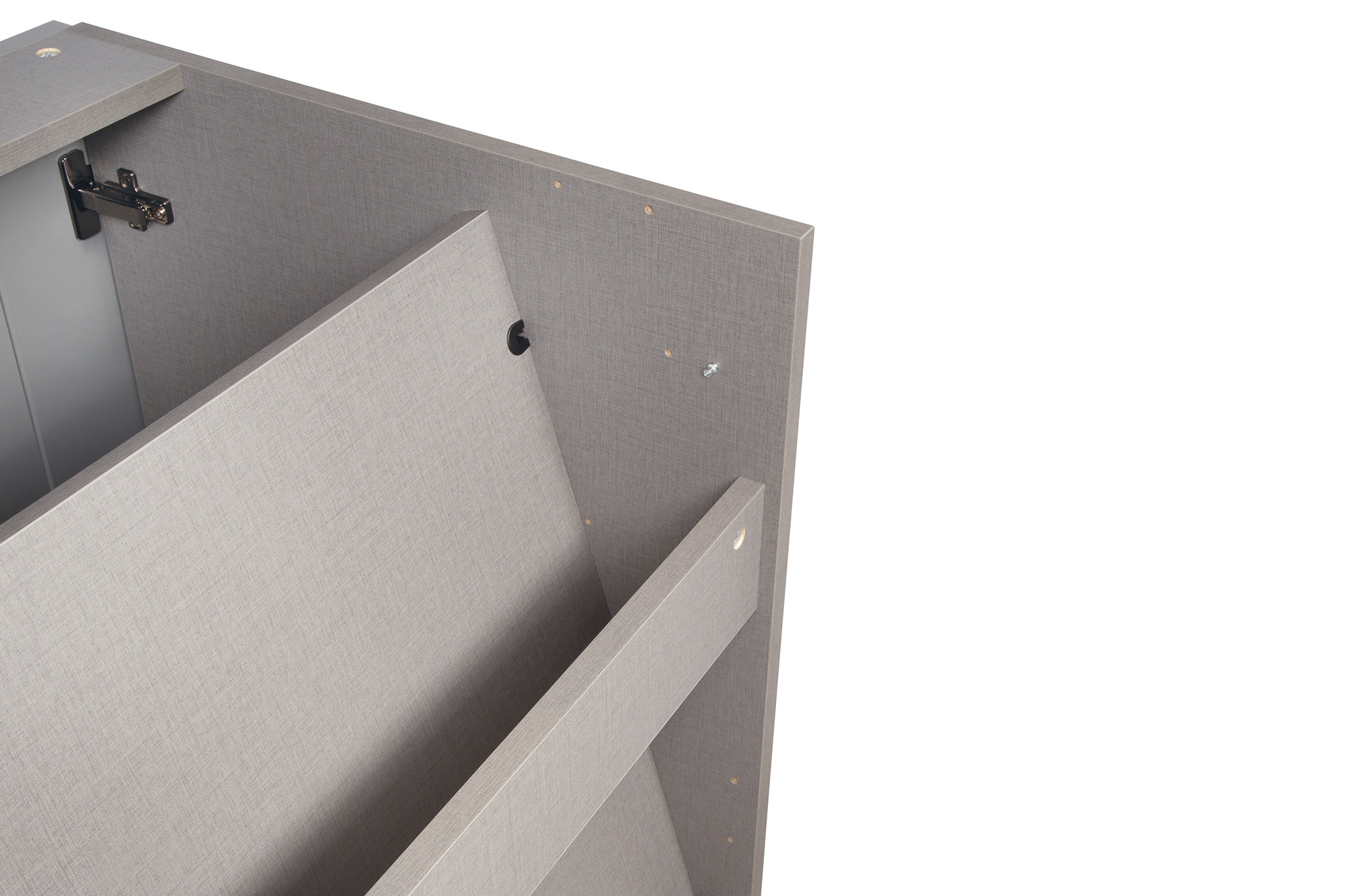 REMOVABLE BACK PANEL IN BASE UNITS
A simple yet ideal way to aid installation and service access.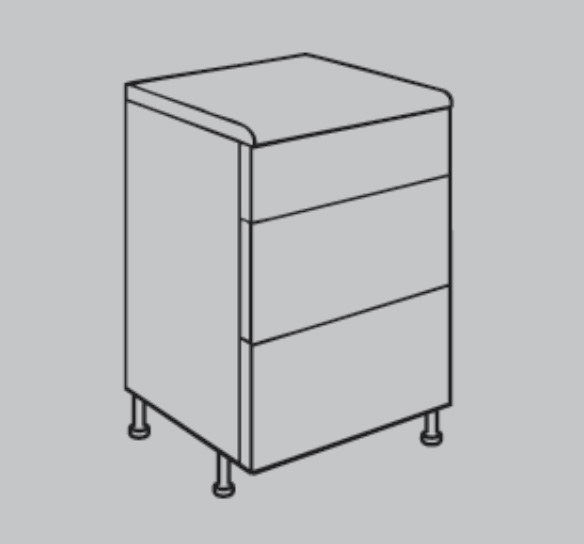 Longer lasting cabinets.
Years of knowledge in the industry has helped us to develop a cabinet that will stand up to the demands of any kitchen – and installers
love them.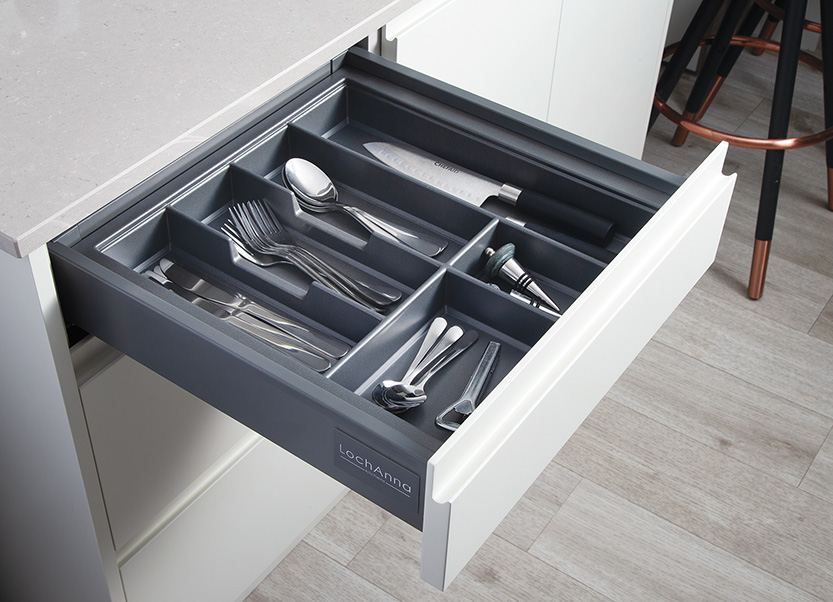 Excel Anthracite
Solid Oak Dovetail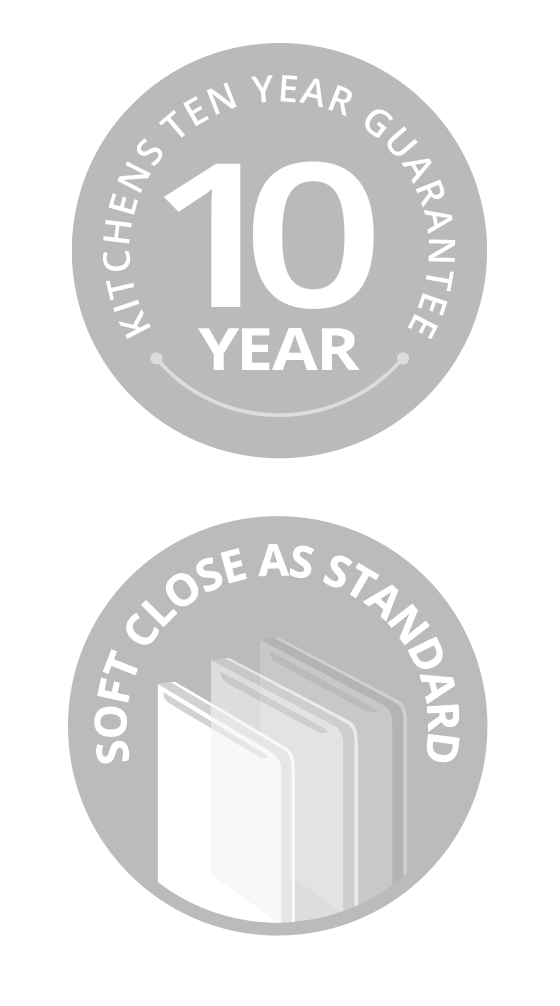 Sturdy soft close drawers in a choice of Excel Anthracite or Solid Oak Dovetail.
With a range of stylish accessories, you can tailor your drawers to your storage requirements.
Both of our drawer styles have a 30kg load bearing capacity.
Colour Choices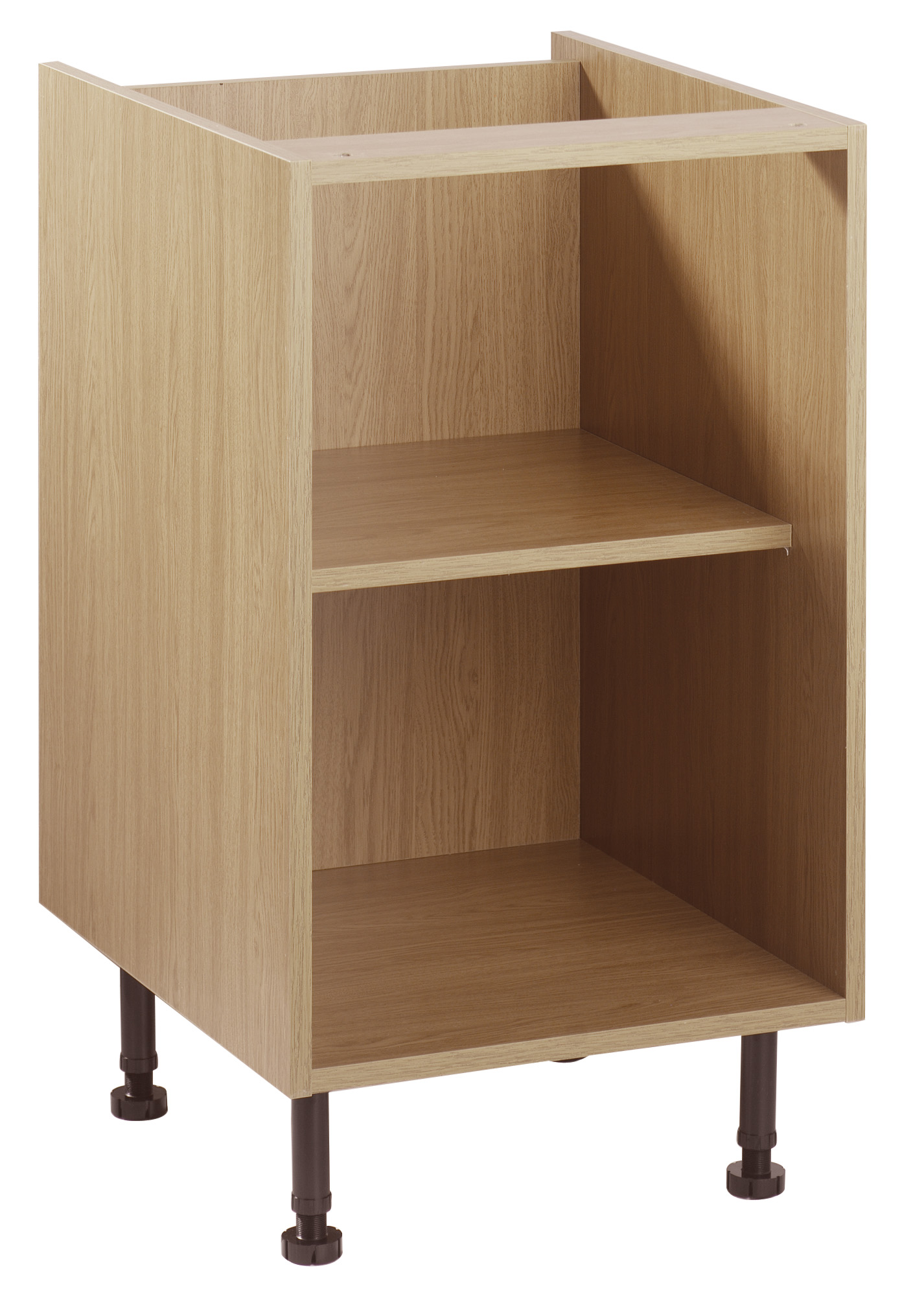 Oak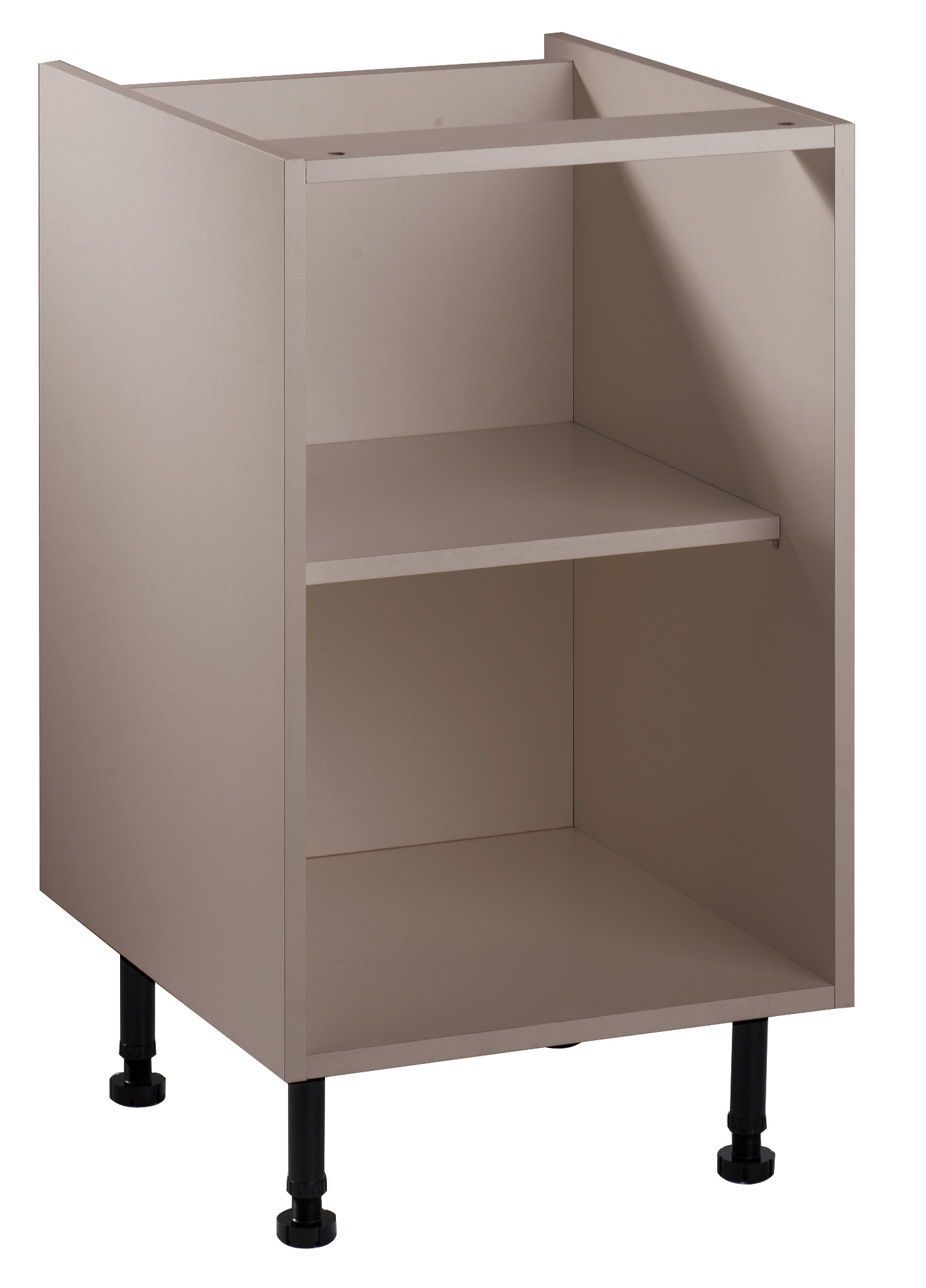 Stone Grey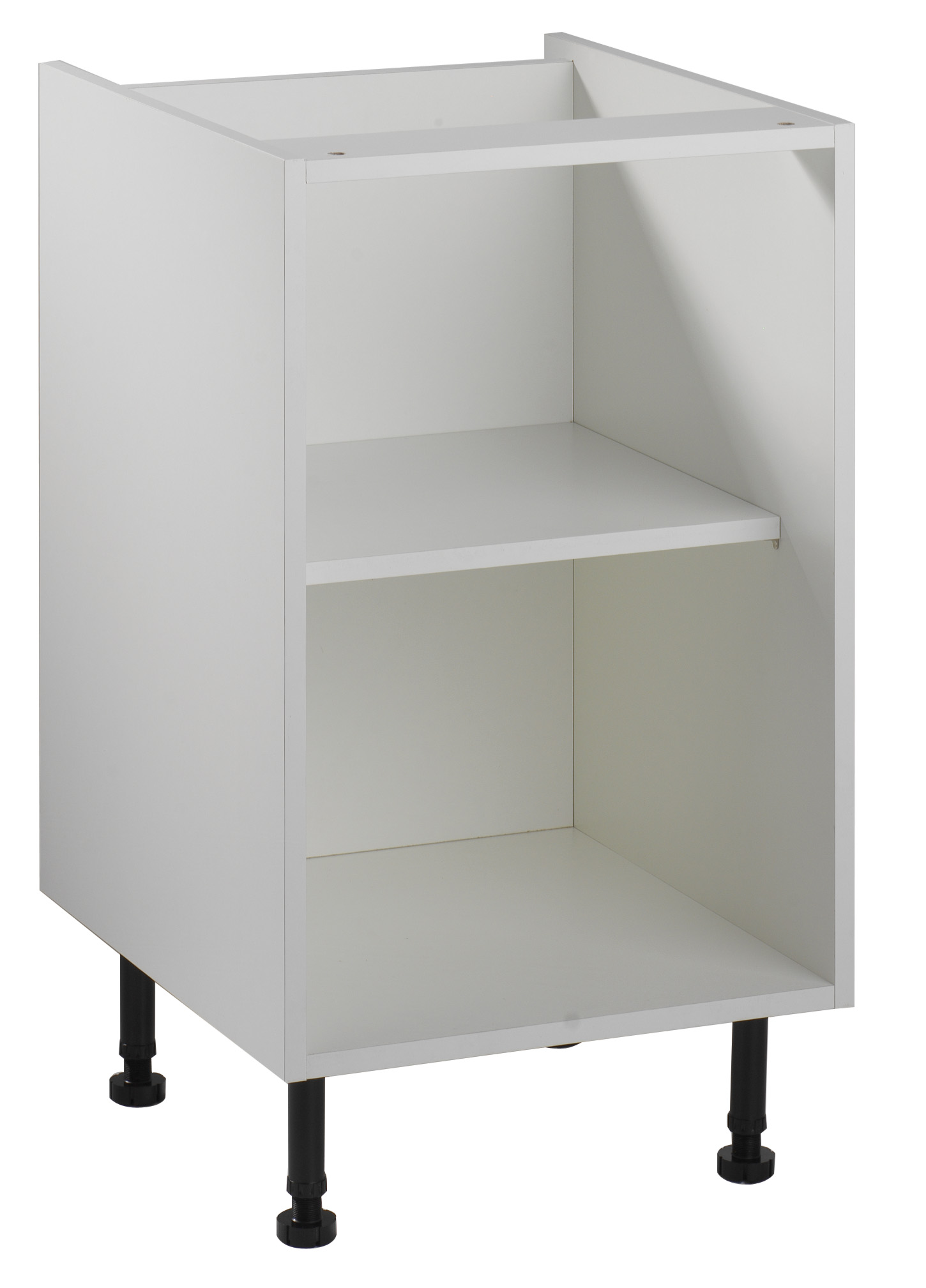 White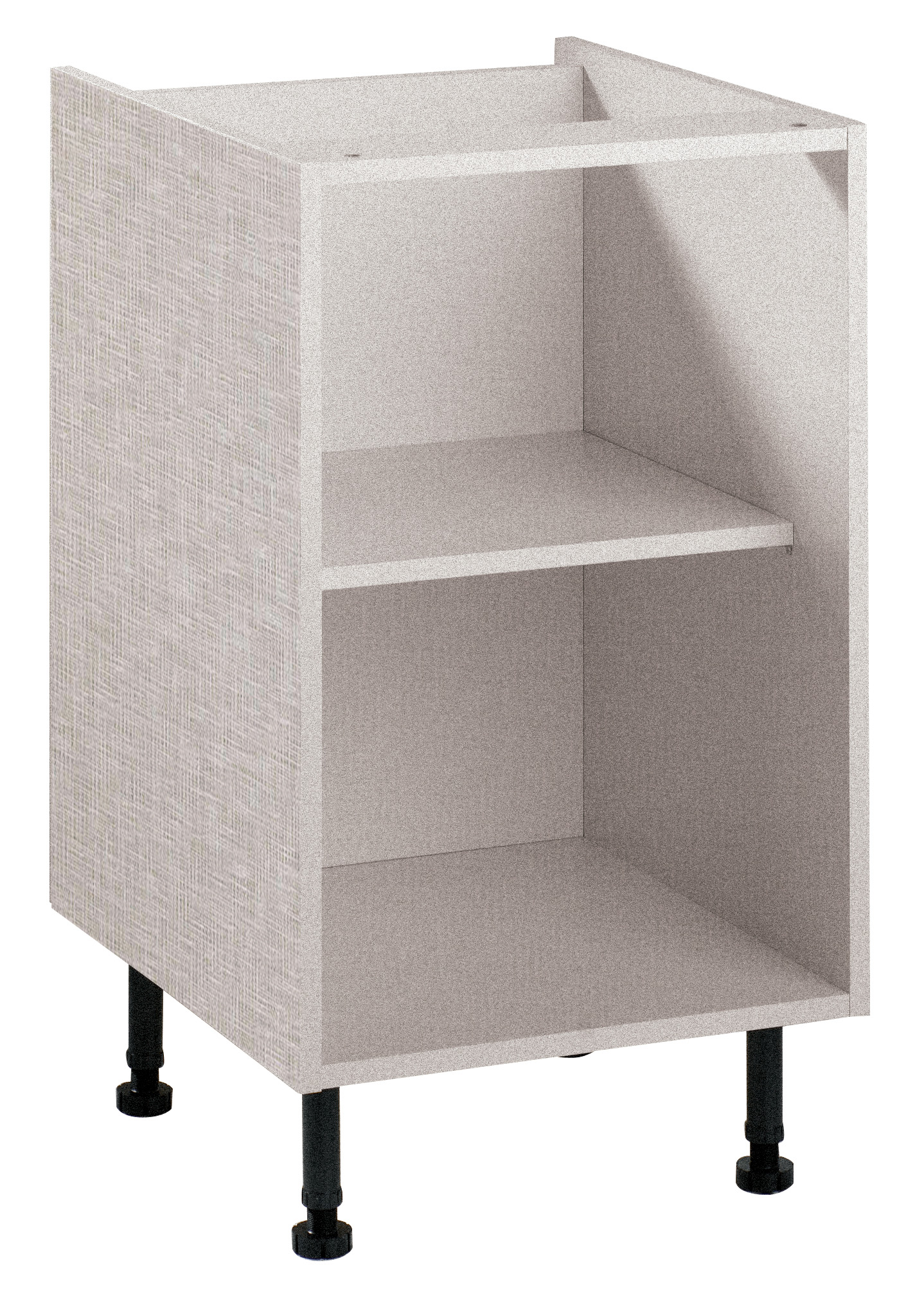 Grey Linen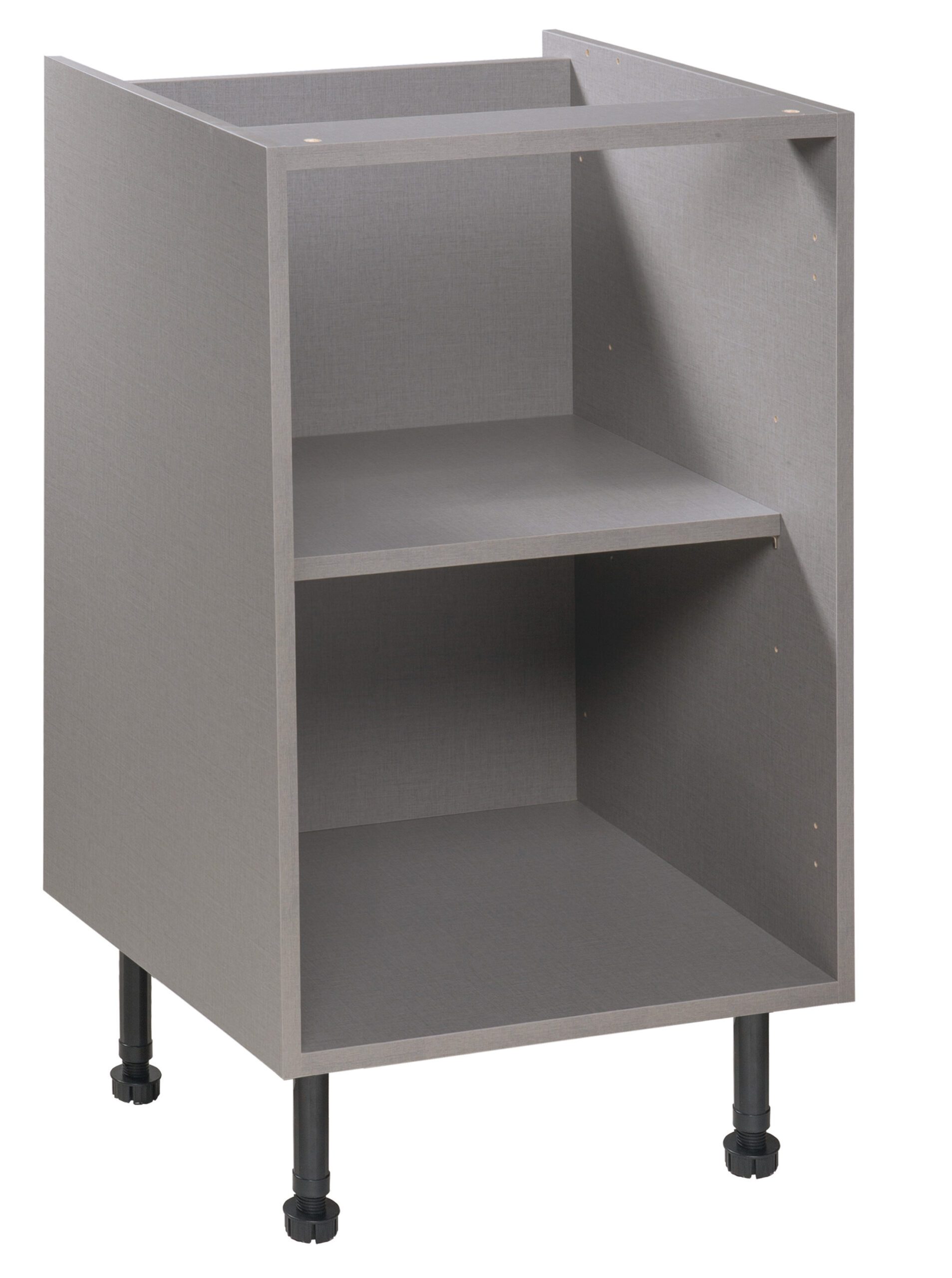 Anthracite Linen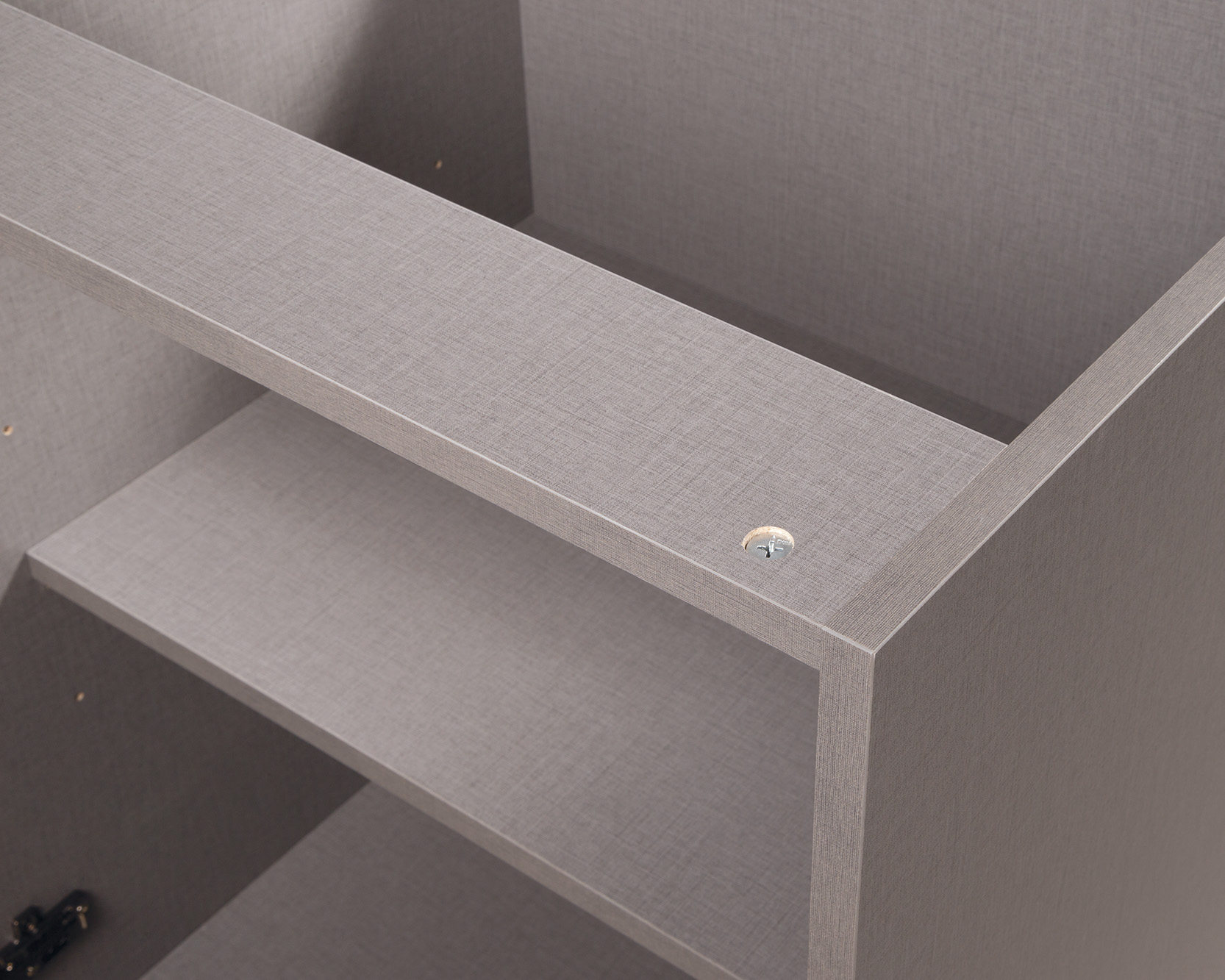 PVC EDGED CABINET PANELS
All panels are fully edged to protect against moisture penetration
ADJUSTABLE SERVICE VOID
Offers flexibility when accommodating pipework 45/75mm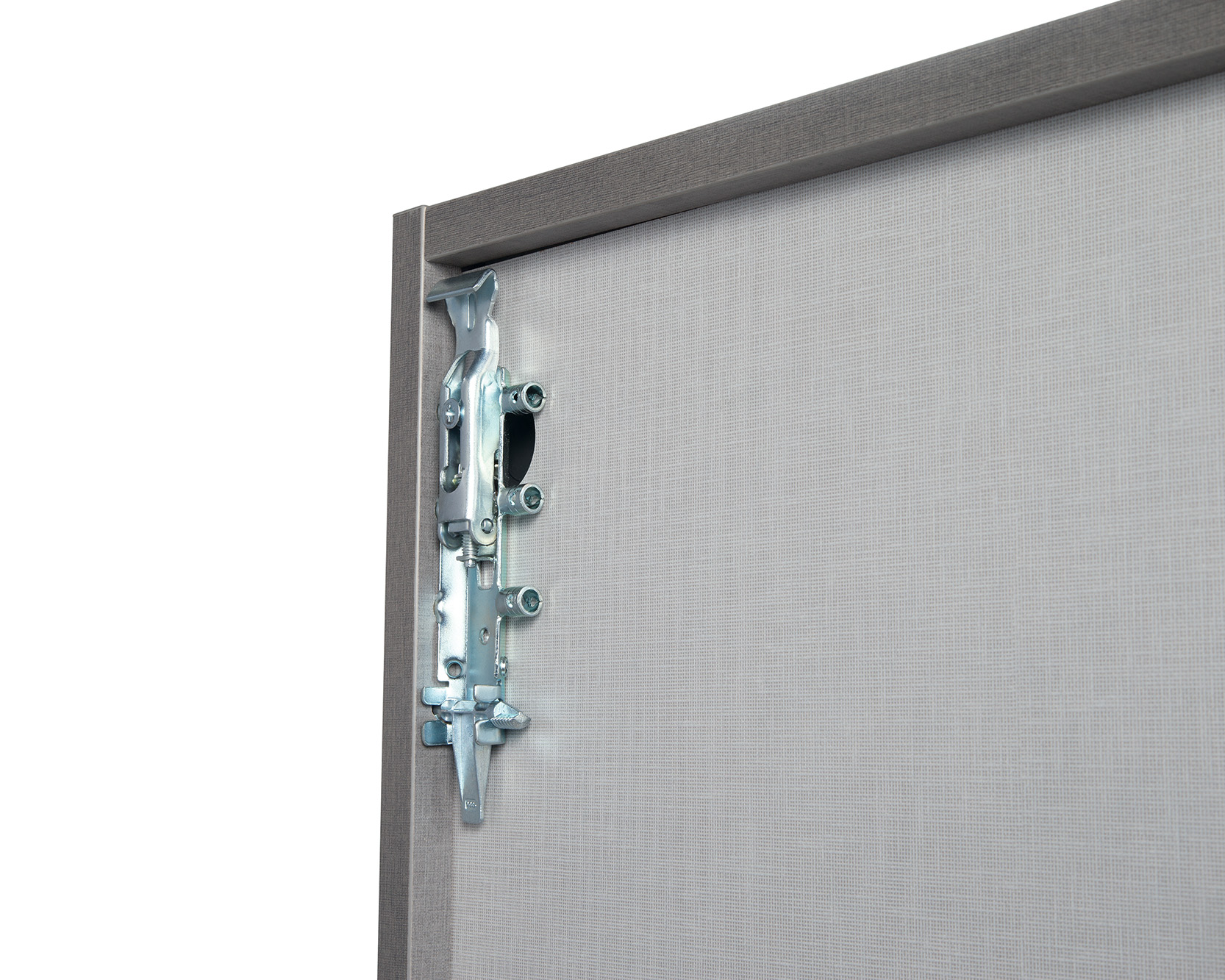 CONCEALED HANGING BRACKET
Creates a clean look inside the cabinet and offers a 15mm wiring void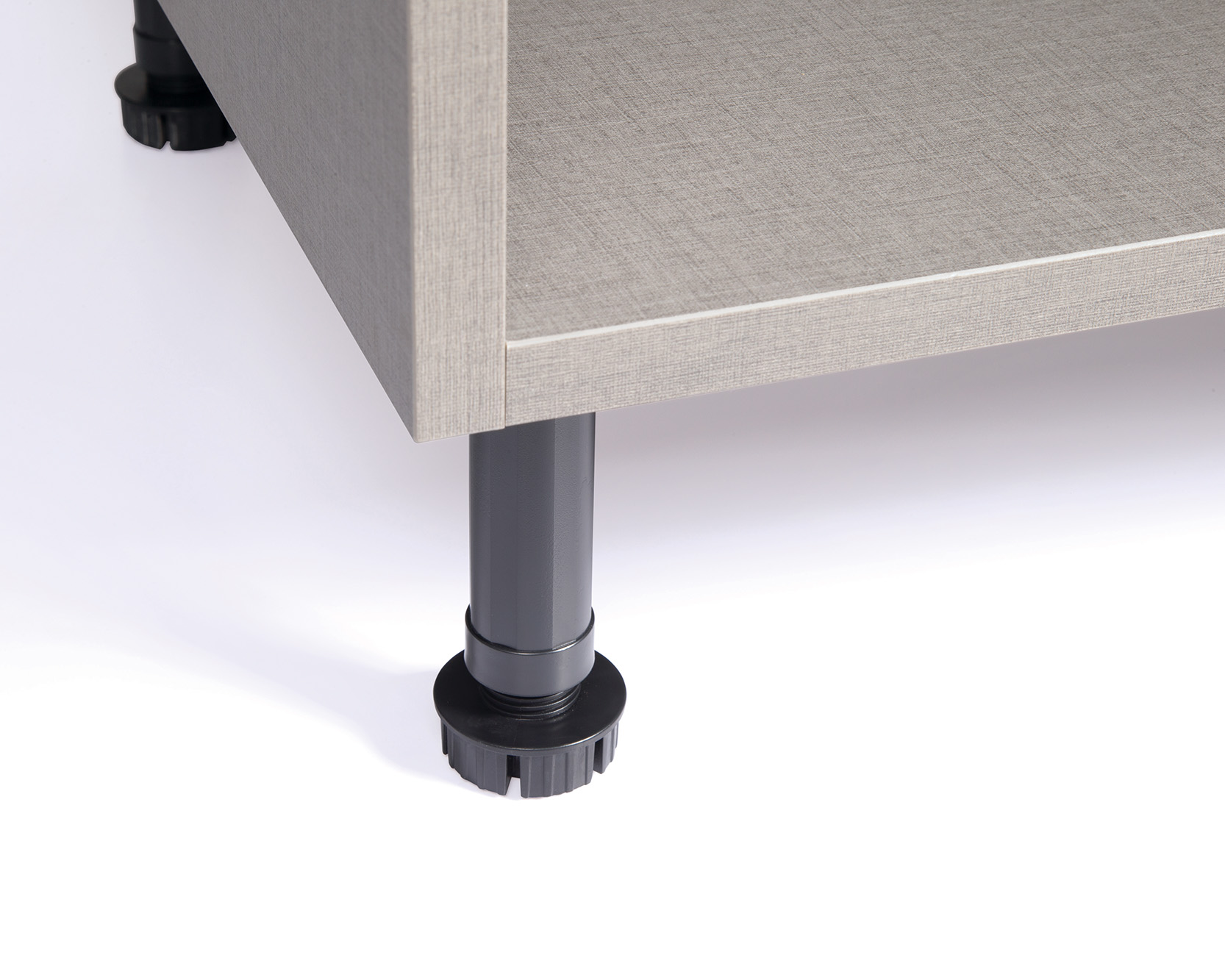 ADJUSTABLE LEGS
Protects against moisture ingress and ensures that your cabinets are perfectly level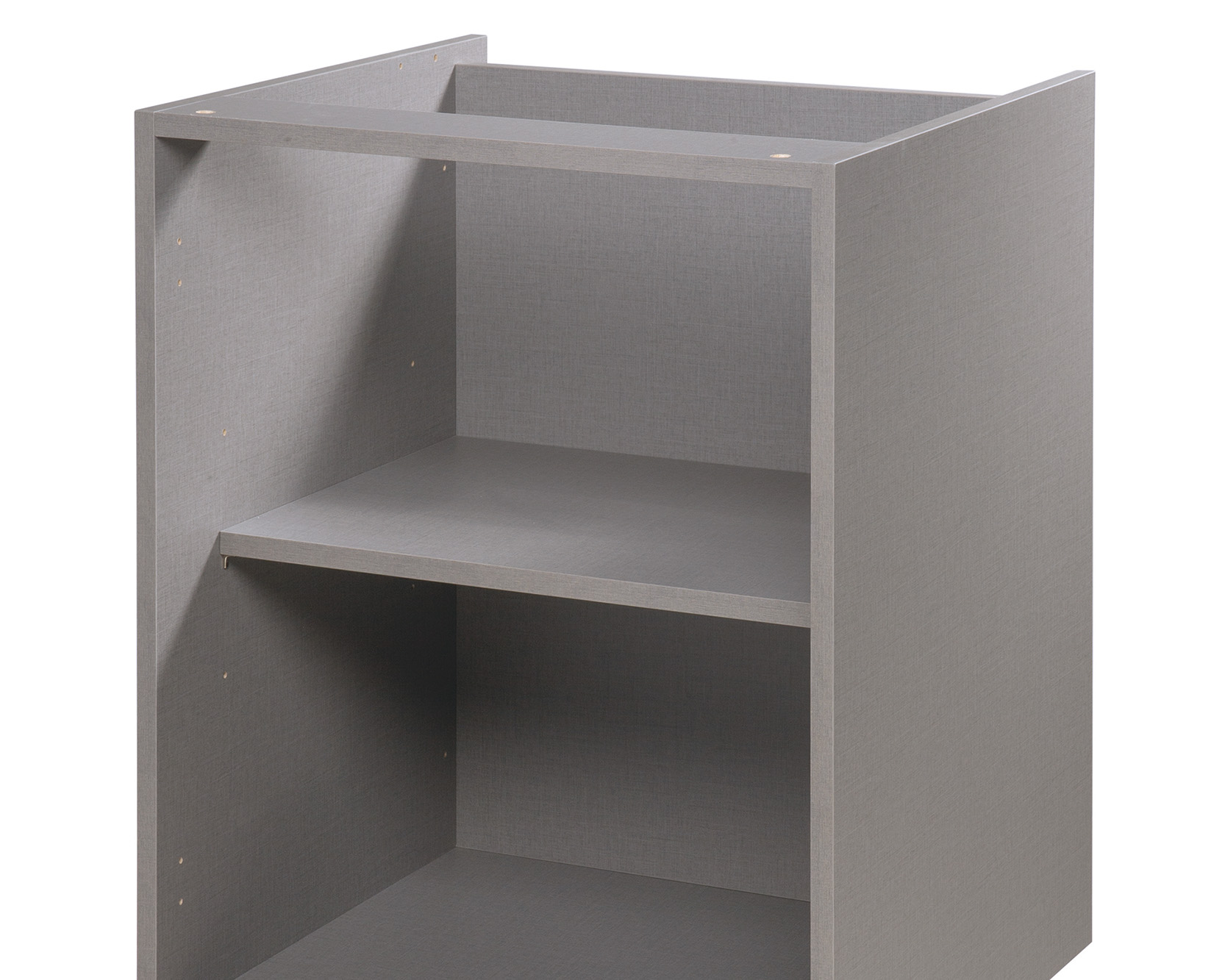 ALL 18MM THICK HIGH DENSITY
PANELS IN BASE CABINET
No weak points – extra sturdy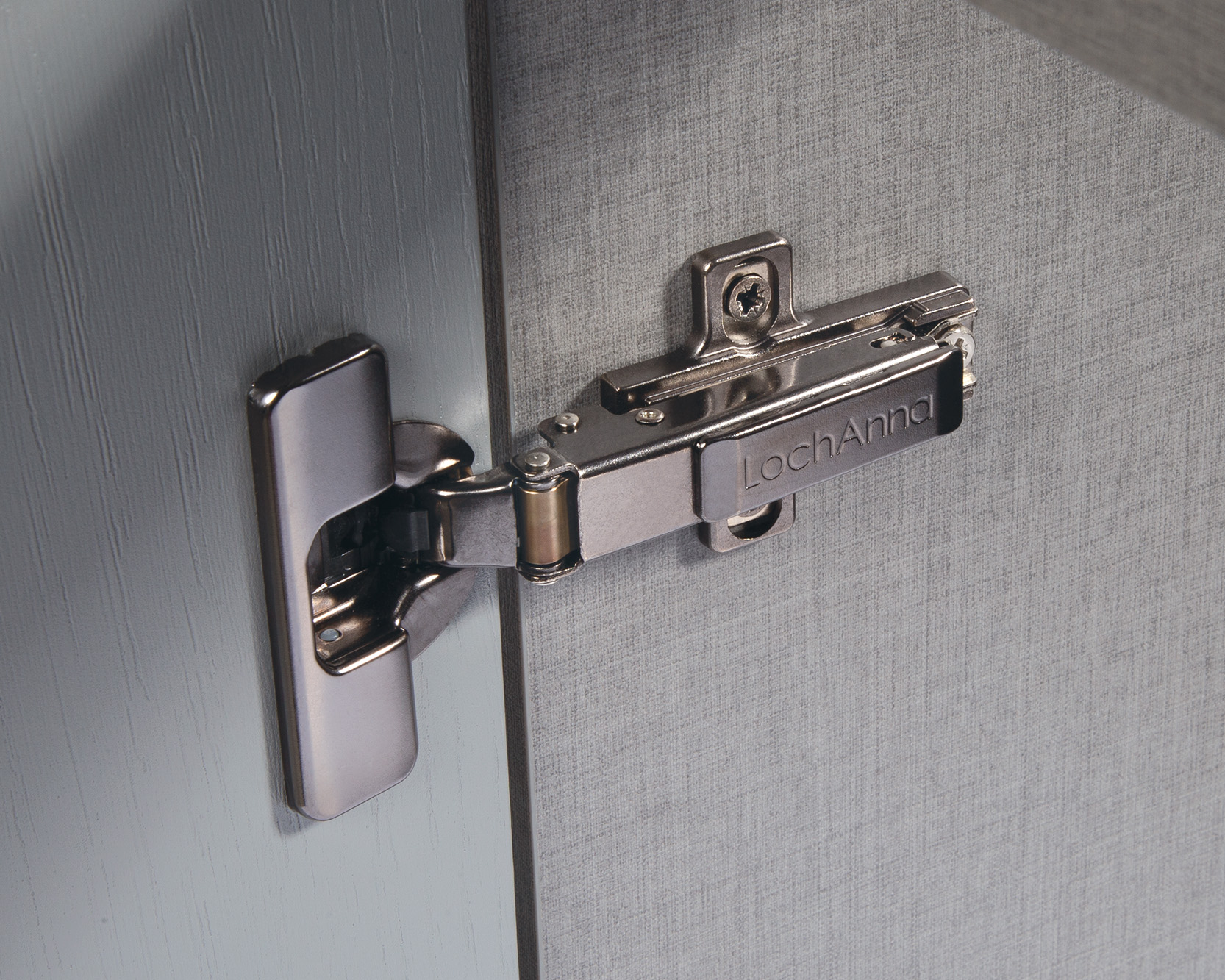 SOFT CLOSE DOORS AS STANDARD
Soft close hinges in a choice of colours, nickel or titanium (shown)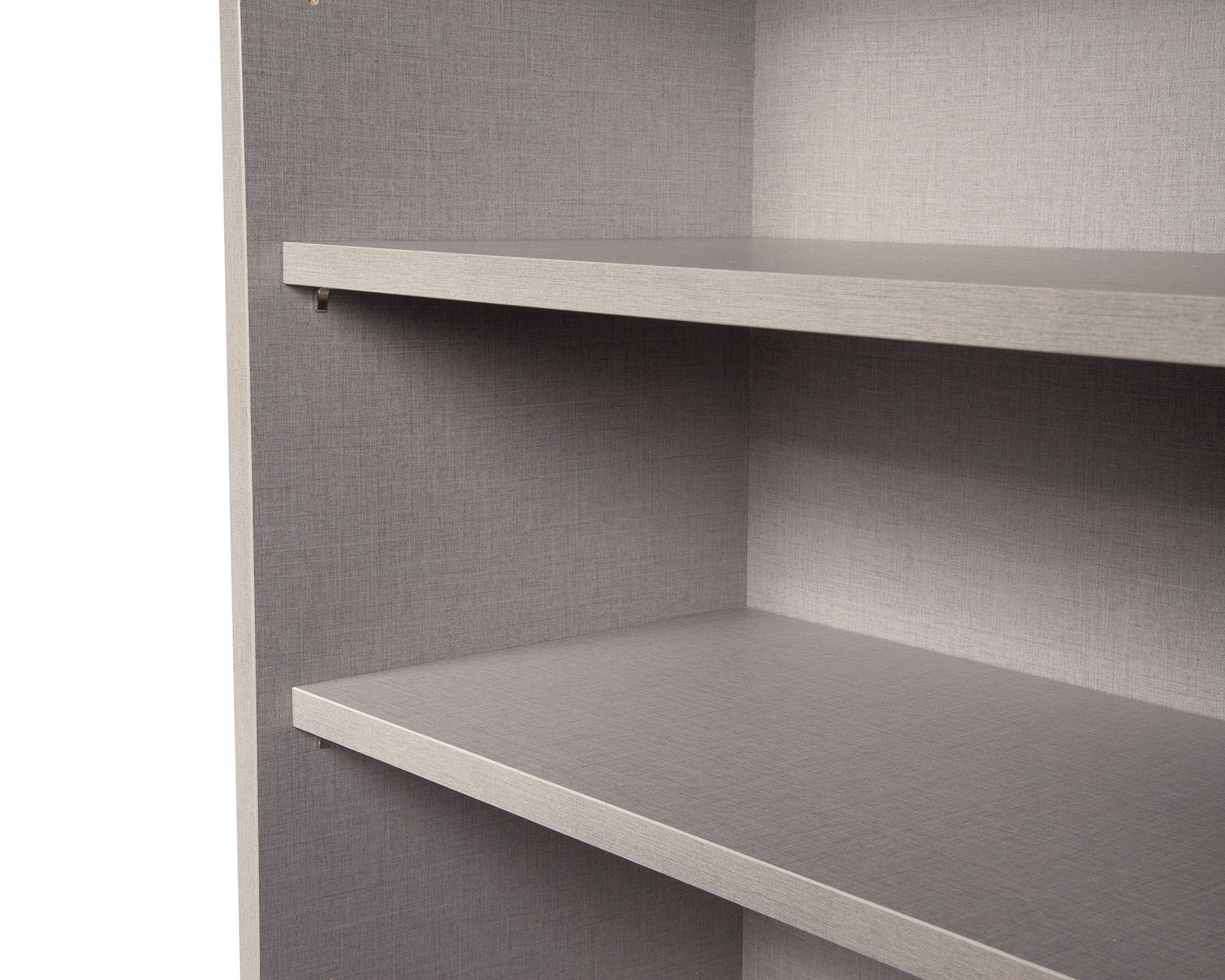 MINIMAL HOLES IN SIDE PANELS
For a clean, high-end appearance
SOFT CLOSE DRAWERS
Metal sides and solid bases and backs for durability and peace of mind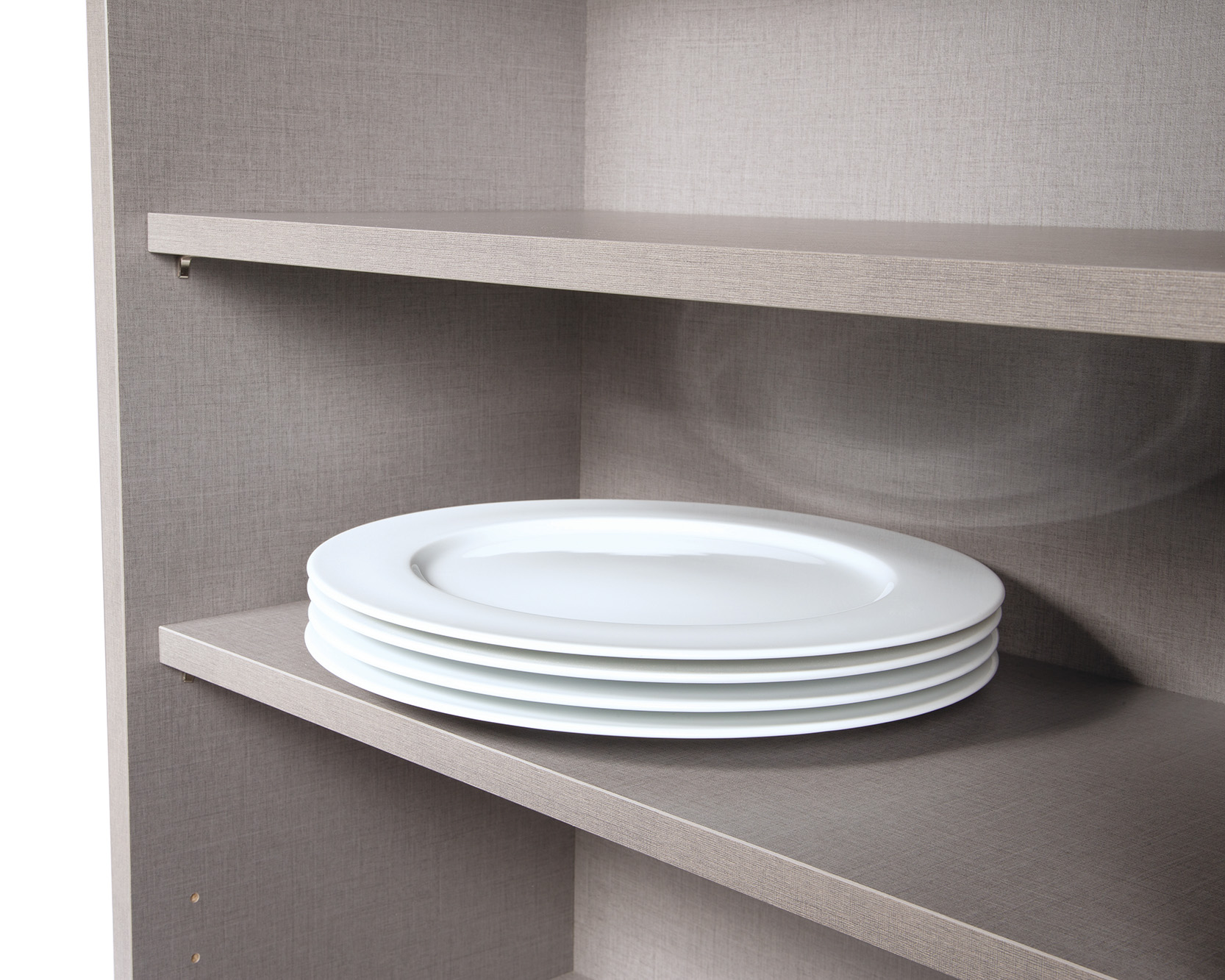 330MM EXTRA DEEP WALL
CABINETS AS STANDARD
Ample storage and can fit a full sized 12 inch dinner plate