Modern chic combined with a traditional look that gives the 'wow' factor was the brief to Sheraton Interiors from their client for the kitchen remodel in their 1930s Victorian semi-detached home. With a budget of £22,500, the family in the case study were looking to give their 450 square foot kitchen a lift in time for spring. Light colours, a symmetrical look and an impressive island incorporating seating for entertaining friends and family were all on the wish list.
The design saw the tall units grouped together on the left-hand side of the kitchen, including a built-in oven and microwave unit and integrated fridge & freezer, whilst the other tall unit incorporated internal storage drawers. Turning the corner from this followed a clear run of worktops along the back wall of the space. This gives the busy family plenty of work surface area to prepare meals. The design also included large pan drawers, with single cabinets on either side, adding to the clean lines and contemporary feel and giving the family plenty of storage options to keep the kitchen clean and tidy, as well as the symmetry they wanted.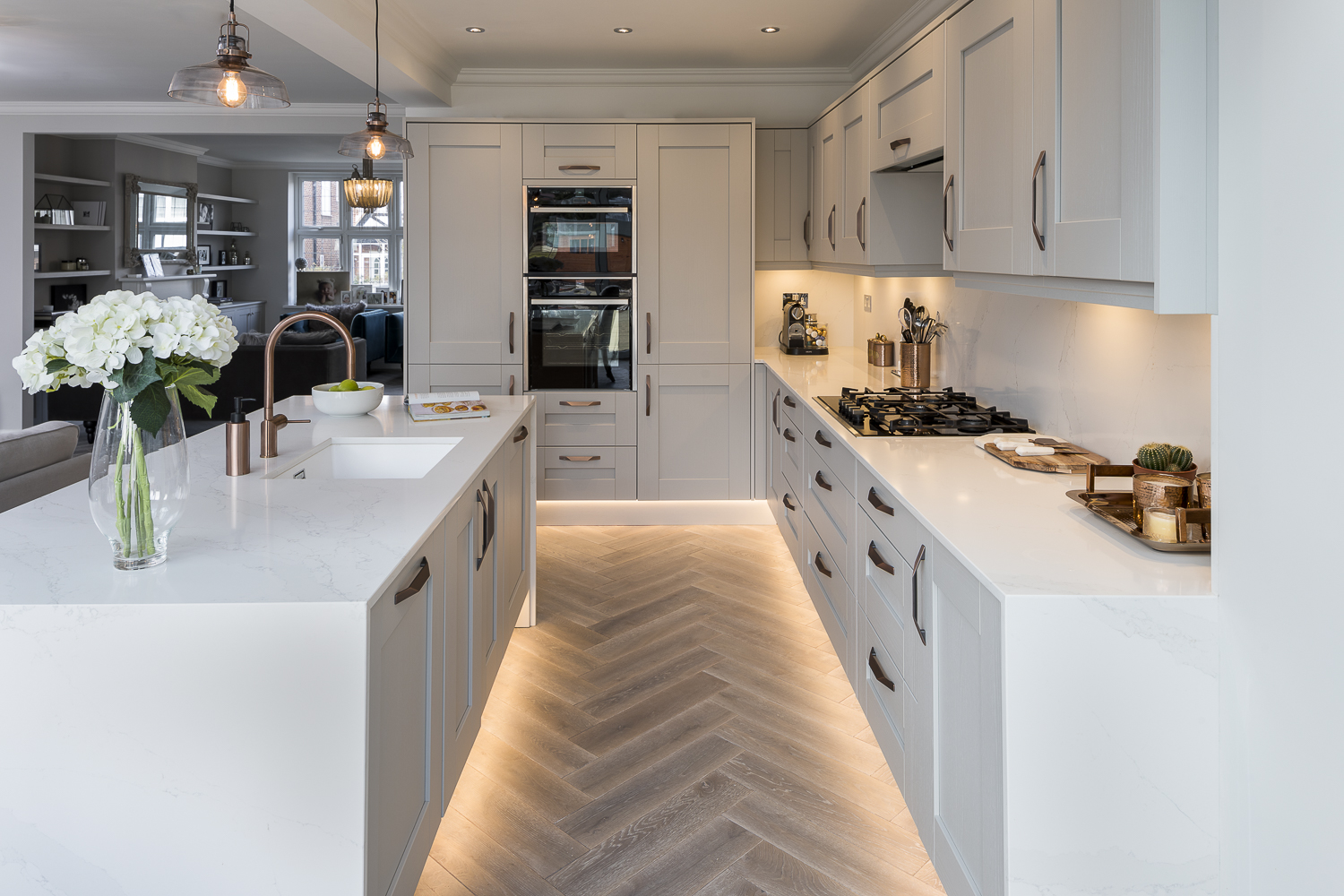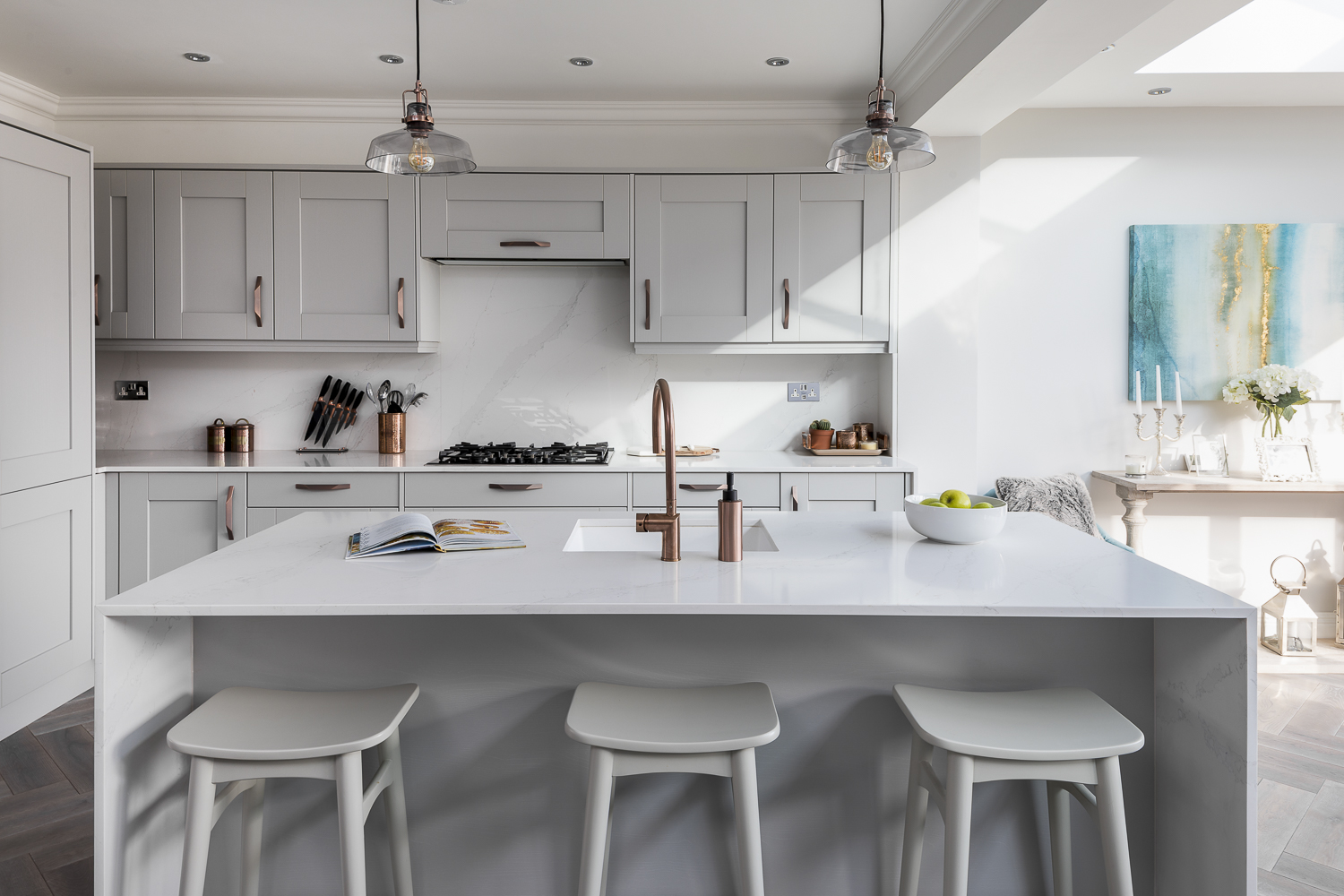 As clean lines were also important, Sheraton Interiors designed in a built in cooker hood and used modern cornice and pelmet to further blend the traditional and contemporary styles. LED lights were used under the wall units to give task lighting on the work surface, whilst strip lights around the plinth were designed to create ambience in the room. The waterfall worktops drop down to the floor on either of the island, adding to the clean lines and giving a rich and modern look. In fact, the kitchen overall looks far more expensive than the £22,200 spent on it! The island is a real feature of the room but is also the perfect functional space, with the sink, dishwasher and a pull-out bin incorporated, meaning everything is within easy reach when moving around the space.
The homeowners were instantly drawn to the Grained Collection by LochAnna Kitchens to bring the traditional aspect to the kitchen. LochAnna's Grained Collection features beautiful woodgrain effect shaker doors, at a fraction of the price of a solid wood kitchen. Out of the 8 door colours available in the Grained Collection, the client went for the soft Dove Grey, which complements the overall colour scheme of the kitchen and living space.
"We wanted to keep the design open to make the most of the light coming through the bifold doors to keep the kitchen feeling bright and fresh. LochAnna Kitchens were the perfect kitchen furniture partner for this project as they offer beautiful, quality kitchen solutions at affordable prices."
Shehryar concludes: "To meet the full brief we wanted to create a contemporary finish using a traditional shaker door with an urban feel to it; the brushed copper accents on the handles and accessories certainly helped us achieve this!"