New for autumn 2018 LochAnna Kitchens launches FORM, a collection of brand-new kitchen designs. Inspired by the increasing trend for seamless, European-style kitchens, FORM sees LochAnna join the small number of British kitchen companies offering a handleless collection.
'Form' is a range of true handleless kitchens in a mix of beautiful styles and finishes. From high gloss lacquered to solid timber painted doors, FORM includes designs to suit a wide range of tastes that will withstand the ebb and flow of kitchen trends to always stay relevant.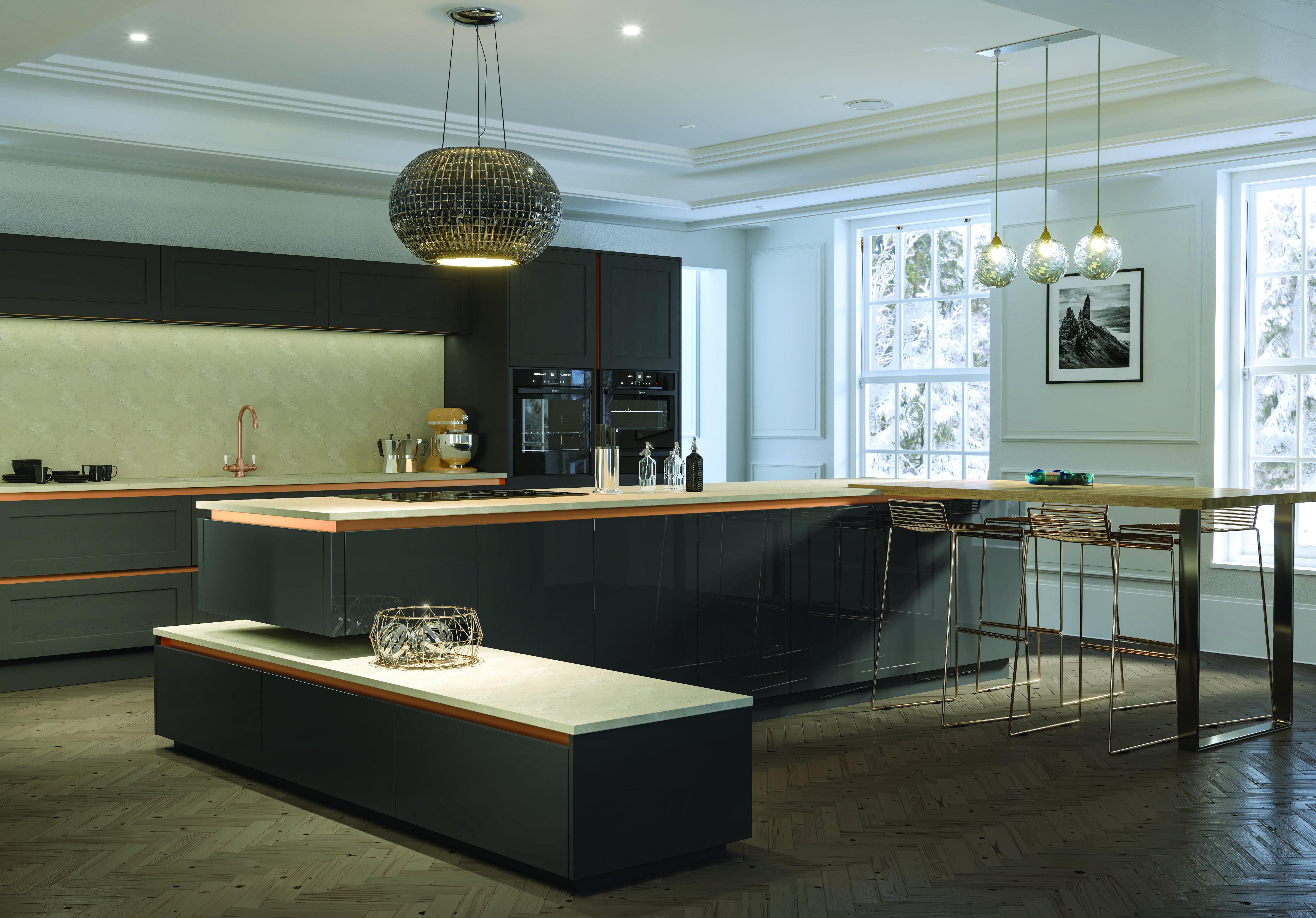 The FORM collection consists of 4 quality kitchen styles: Easington, Elswick, Strato, and an evolution of LochAnna Kitchens' contemporary Mala painted range. There are 78 door choices across the FORM collection range including stained woodgrains and distinctive blues, damsons and lavender, with 4 handleless rail colours available – copper, innox champagne, anthracite and aluminium. As we enter autumn, FORM taps into the key trends of the upcoming seasons, offering en-vogue kitchen designs such as open shelving systems, utensil hanging rails, and stylish breakfast bars. The cabinets include some exclusive features that enhance the feel of quality and overall design.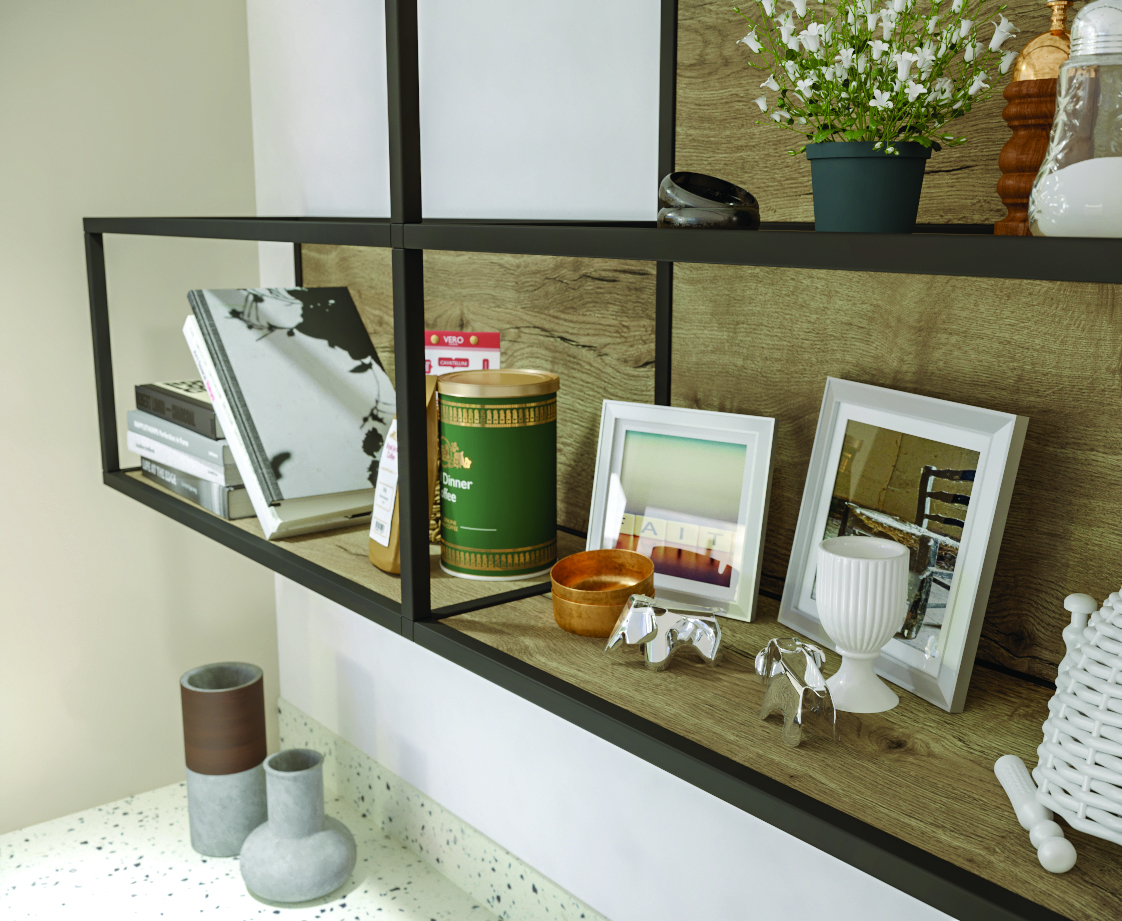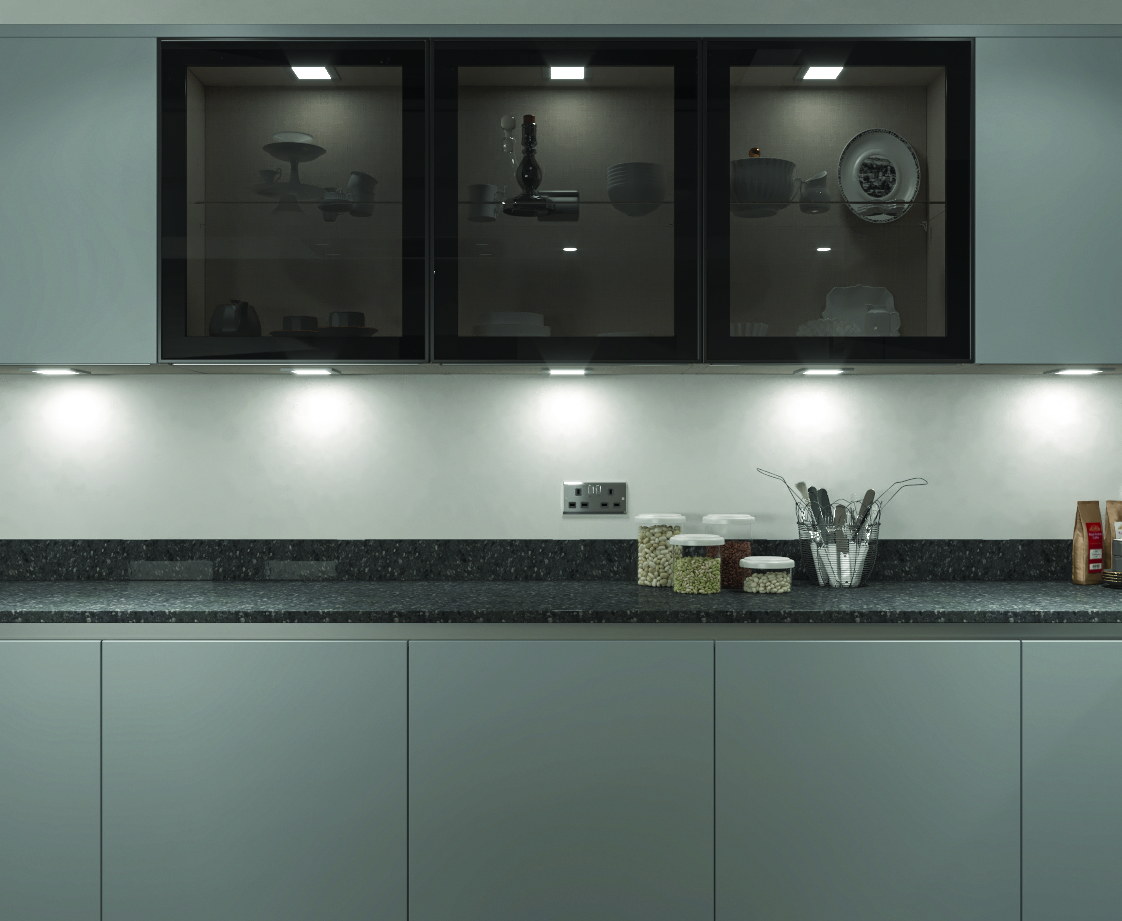 The four new kitchens in the Form Collection:
Easington Collection

A painted shaker with a beautiful and unique chamfer detail on the reverse, Easington is an Italian door that embodies the creative spirit of Form. Easington is soft and silky to the touch, yet durable and hardy enough to stand up to everyday life. With Easington you can express your creativity by pairing it with a complementary or even contrasting door style. Your dream kitchen is limited only by your imagination.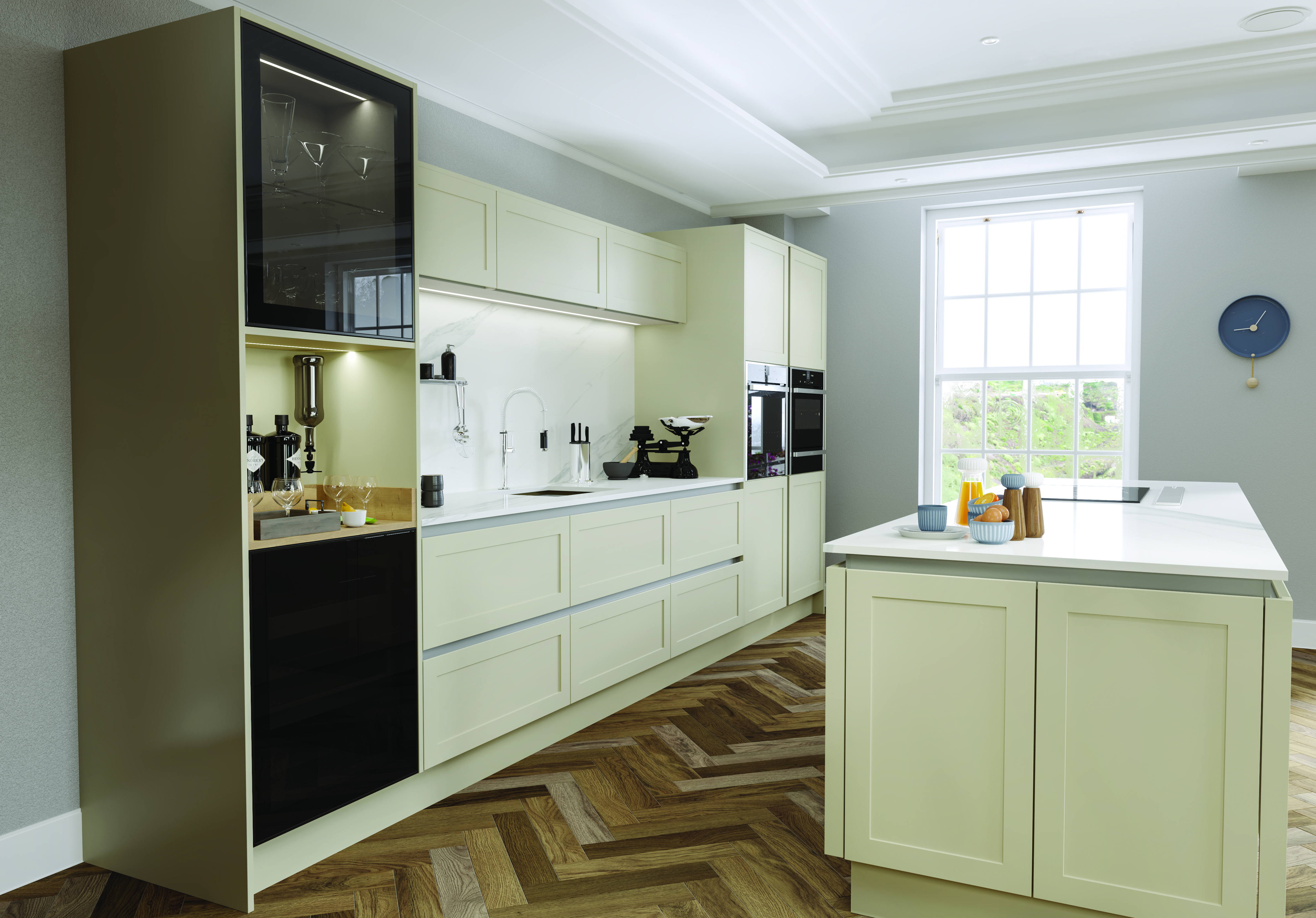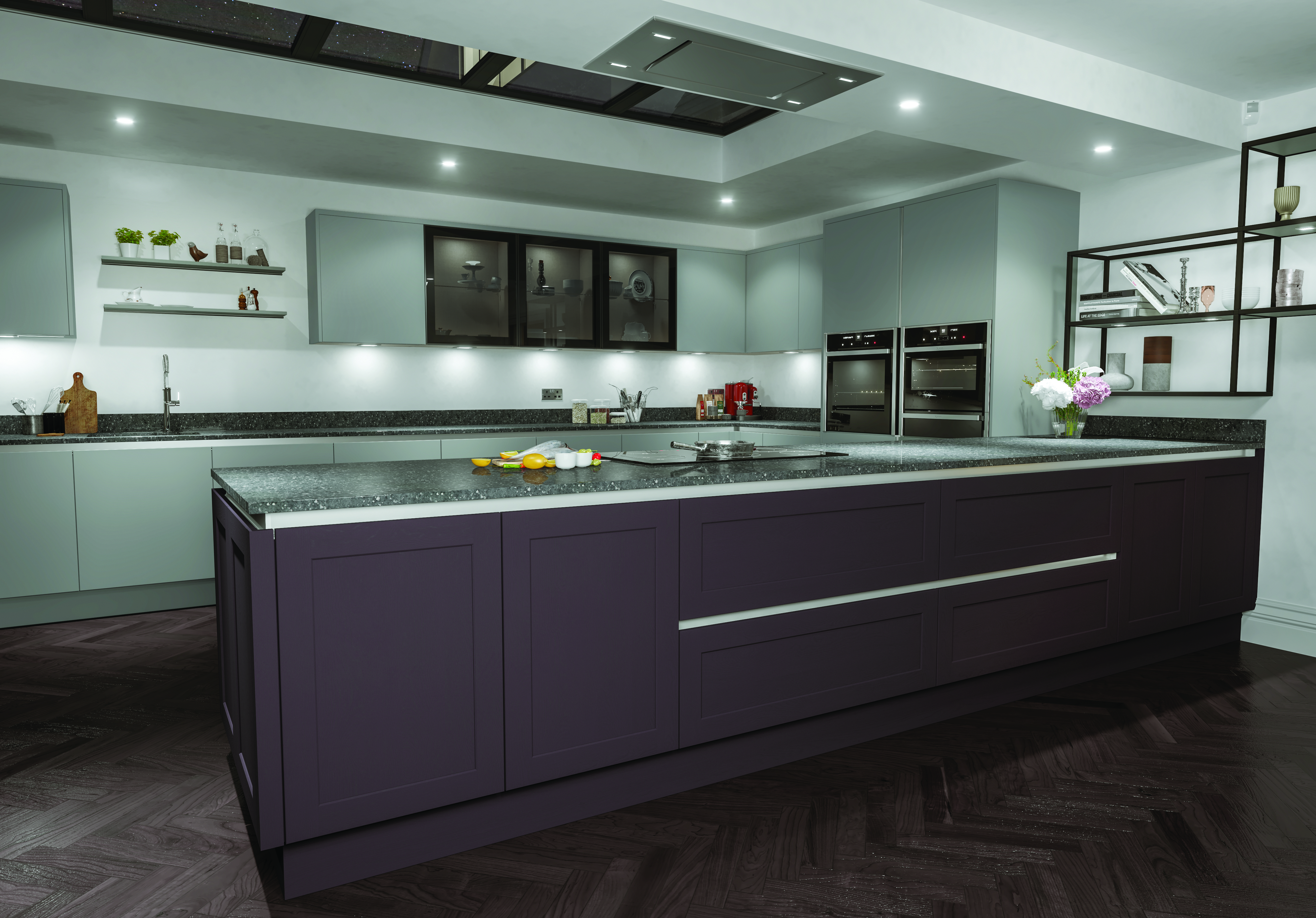 Elswick Collection

A solid timber narrow framed shaker door with a veneered centre panel, Elswick brings a richness to the kitchen. Available in 27 stunning finishes, from cool greys to daring blues and purples. The uncomplicated style of the Elswick door positions it perfectly to sit alongside one of our more contemporary collections. We love it paired with our Mala door to bring texture and depth to the kitchen.
Strato Collection
Our Strato collection elevates a flat slab door to something a bit special. With an oak veneer featuring a beautiful horizontal grain structure, Strato is available in 27 painted finishes or 8 natural stains. Strato is made for the adventurous amongst us – mix the natural woodgrains with painted finishes, or even pair it with our Mala gloss doors to create a stunning contrast.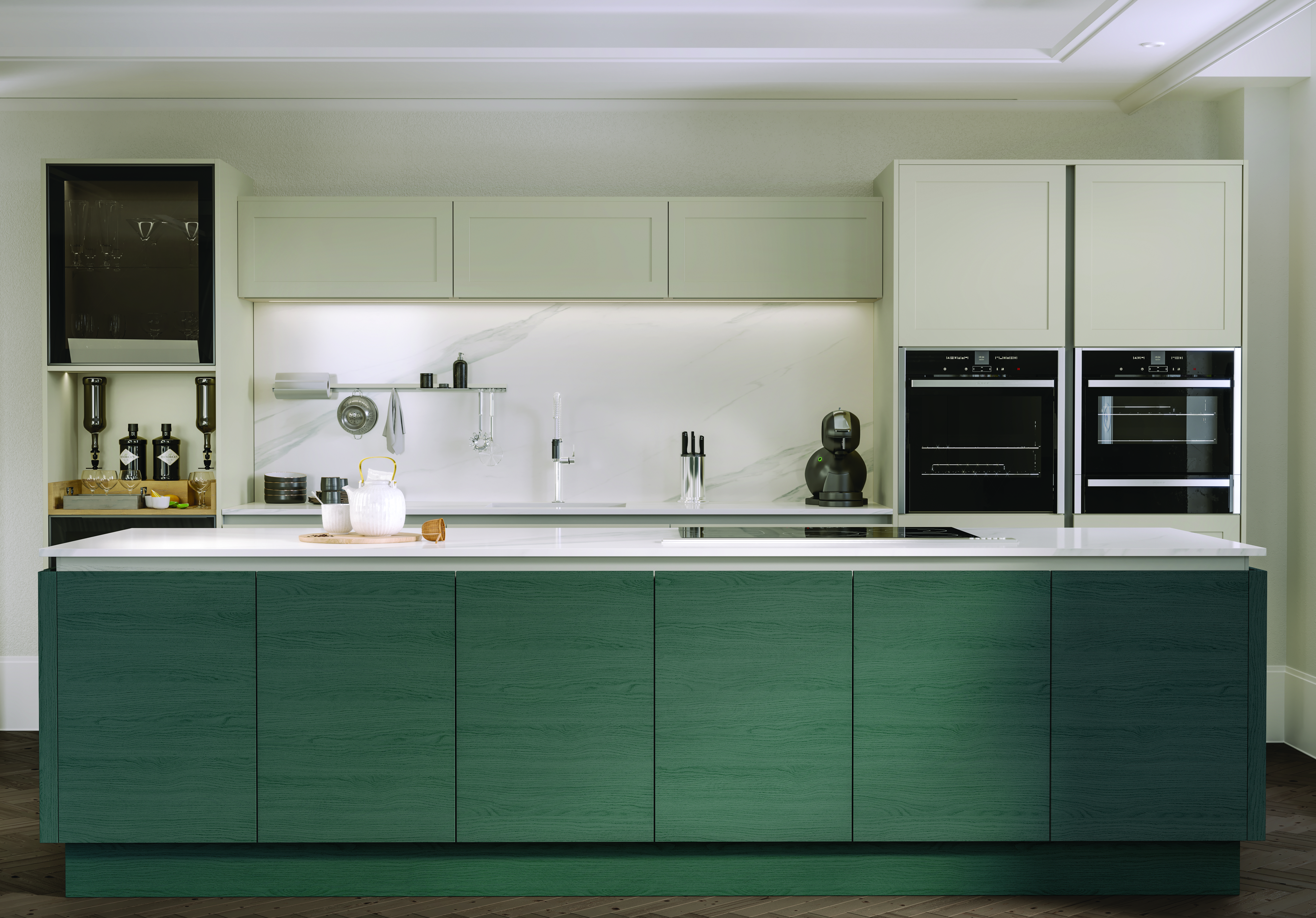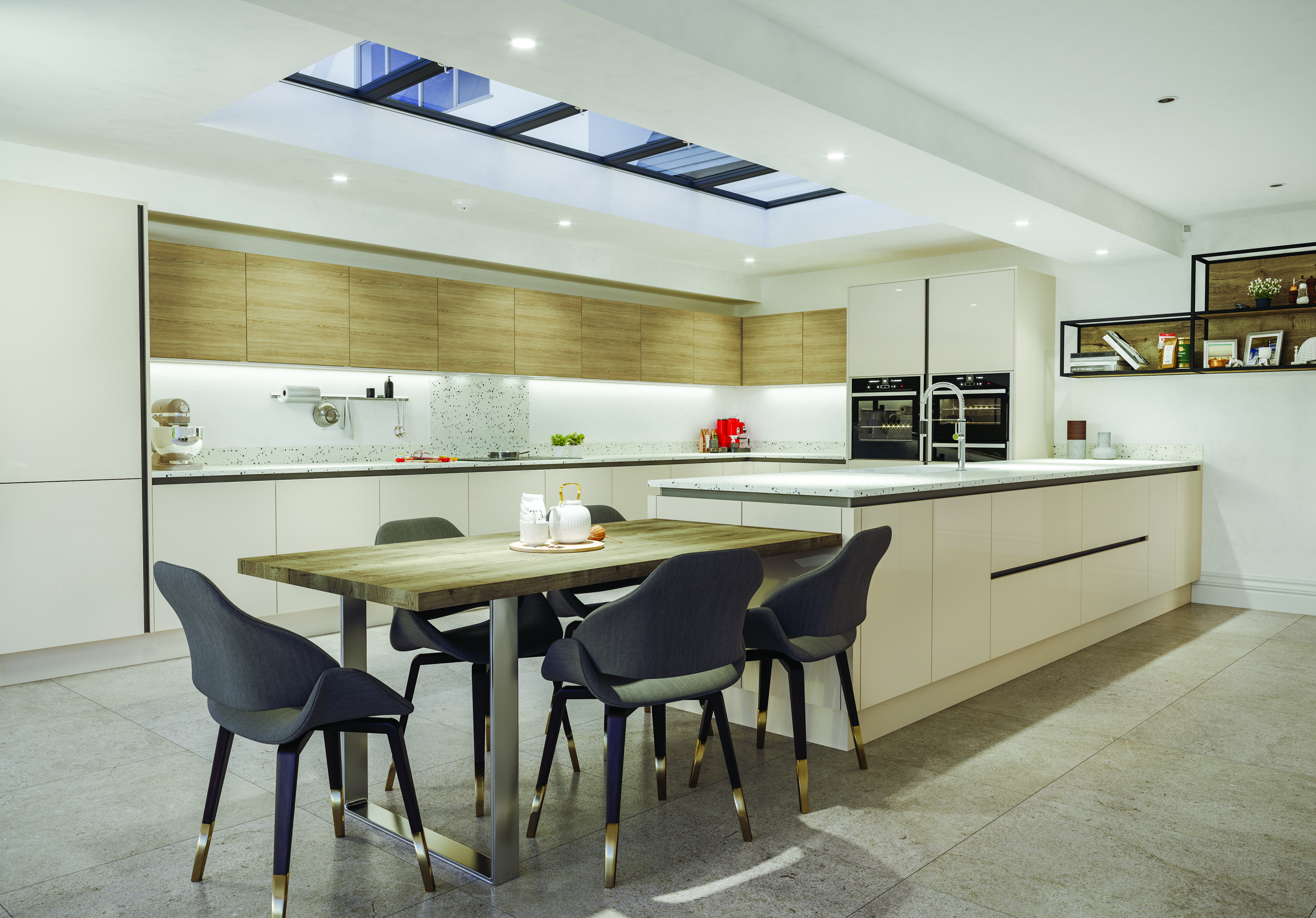 Mala Collection
Manufactured and painted in Italy, Mala brings together a mix of gloss and matt finishes in a series of contemporary tones. Using the finest paints and lacquers, Mala doors are designed to stand the test of time and look beautiful in your kitchen for years to come. Create a truly exclusive design by combining Mala with another of our collections. For the contemporary look, our Strato woodgrain door provides a tactile contrast, whilst our Elswick shaker door helps achieve a stunning fusion of traditional and modern styles.
"We are really excited about the new collection. In the past, handleless kitchens have been limited in their design, using mainly flat slab doors. With FORM, you can still achieve the sleek, clean look that this style brings, but with the option to put your own personal stamp on it with design touches such as solid timber and shaker doors, statement or classic rail systems, open shelves or a bold colour palette. At LochAnna Kitchens, we understand that the kitchen is the heart of the home and should be a space that the whole family can enjoy for years to come. We're passionate about kitchens and have created a collection that offers choice, style and quality."